Ballot Synopsis
By JGillman, Section News
Posted on Thu Oct 04, 2012 at 10:12:22 PM EST
Tags: Michigan, Ballot Questions, AFP, Common Sense (all tags)
Easy.
AFP made it easier with the graphic below from their site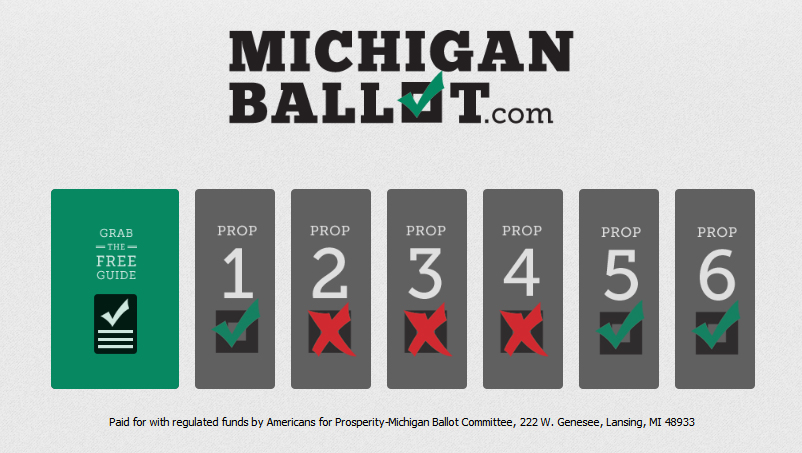 Prop 1, was one of the better things the governor and our legislator has done.
Prop 2, is merely a way to turn over legislative power to your union bosses. Somewhat as if we flipped the roles of prison guards and inmates.
Prop 3, is more green INSANITY, and unworkable.
Prop 4, is stealing from the needy and immoral.
Prop 5, is Probably the only thing that is "appropriate" on the ballot for constitutional inclusion.
Prop 6, was unnecessary, but should be passed because of our governor's shenanigans.
Simple enough to understand.
Ballot Synopsis
|
6
comments (6 topical, 0 hidden)
Ballot Synopsis
|
6
comments (6 topical, 0 hidden)