Your New Scoop Site
Welcome to Scoop!
To help you figure things out, there is a Scoop Admin Guide which can hopefully answer most of your questions.
Some tips:
Most of the layout is changed in "Blocks", found in the admin tools menu
Features can be turned on and off, and configured, in "Site Controls" in the admin tools menu
Stories have an "edit" link right beside the "Full Story" link on an index page, and right beside the "Post a Comment" link on the full story page. They can also be edited by clicking the story title in the "Story List" admin tool
Boxes are what allow you to write new features for Scoop; they require a knowledge of the perl programming language to work with effectively, although you can often make small changes without knowing much perl. If you would like a feature added but cannot program it yourself, ScoopHost does custom Scoop programming as one of its services.
If you aren't sure where to look for a particular feature or piece of display, try the "Search Admin Tools" link in the admin tools menu.
For support, questions, and general help with Scoop, email support@scoophost.com
ScoopHost.com is currently running Scoop version Undeterminable from .
Tag: Fred Upton
By JGillman, Section News
Posted on Fri May 17, 2013 at 12:07:43 PM EST
Tags: Michigan, Congress, Republicans, Repeal, Treasury, Taxes, Contributions, Constitution, Obamacare, ACA, Candice Miller, Fred Upton, Dave Camp, Tim Walberg, Gary Peters, Dan Beneshek, Defund Away, IRS (all tags)
The
vote to repeal Obamacare
like the original vote was decided along party lines sans two Dems who acknowledge the catastrophe their party has wrought.
All of Michigan's Republicans stepped up to the plate to 'repeal' the 'affordable' health care act, with a couple of them making sure you know they did. It marks the third time the House has voted to fully repeal this law since 2011. Rep Tim Walberg (R-CD7) voted in favor of H.R. 45 to repeal the President's health care law, and said the following:
"The reality of Obamacare is millions of Americans losing access to their current health care coverage, job destroying tax hikes and mandates, and massive health insurance premium increases. This government takeover of health care will hurt families, hurt small businesses, hurt retirees, and hurt Americans seeking to find work in our tough economy, so I voted today to repeal it. I support common sense, patient-centered solutions such as ending lawsuit abuse, expanding the flexibility of medical savings accounts, and allowing the purchase of insurance across state lines, that will truly make health care more affordable and help families."
And he wasn't the only one.
Fred Upton (R-CD6) heads the Energy and Commerce committee, which uses the platform to examine the costs of Obamacare (and actually uses THAT Name for it, which I find inappropriate and strange)as reported by insurers.
Candace Miller (R-CD10) referencing previous appropriations efforts alongside the repeal vote says:
"There is nothing more personal to each and every American than their health care and their relationship with their doctor. And no issue is more important to each and every American than having a growing economy and job security. Today the House acted for the 37th time to repeal ObamaCare because it puts at risk the doctor-patient relationship and it will destroy jobs and put countless others at risk.

To make matters even worse, last Friday the IRS admitted that it unfairly and improperly targeted conservative groups for extra scrutiny by using purely political motives for conducting their duties to enforce the tax code. So now because of ObamaCare every American will not only have to submit all private information about their income and earnings to the IRS, they now will also now have to supply their most private health information to a government agency that currently does not have the trust of the American people.

ObamaCare has a myriad of fatal flaws that call for one action - the full repeal. The House has once again acted to get this job done and now if the Senate will join us we can get to work on a replacement to ObamaCare that has patient-centered reforms focused on protecting the doctor-patient relationship instead of putting it at risk, reducing costs instead of raising them, expanding access to care for all Americans instead of putting current care at risk, and finally creating jobs instead of destroying jobs."
And Dave Camp (R-CD4) listed a few reasons a couple days ago why repeal is a good plan.
Continued below

(3 comments, 1102 words in story) Full Story
By JGillman, Section News
Posted on Thu Apr 25, 2013 at 02:21:32 PM EST
Tags: Michigan, Health Care, Purse Strings, Constitution, Section VIII #1, The Power Of Congress, Congress, Candace Miller, Dave Camp, Bill Huizinga, Justin Amash, Mike Rogers, Dan Benishek, Tim Walberg, Fred Upton, Kerry Bentivolio (all tags)
Bozell: GOP Talks to Exempt Lawmakers and Staff From ObamaCare
"Ultimate Hypocrisy"
Today 'ForAmerica' Chairman L. Brent Bozell III released a statement regarding reports that Republican leadership in Congress is in secret negotiations to exempt themselves and their staffs from ObamaCare.
"Recent news reports reveal that the Republican leadership in Congress is participating in the ultimate hypocrisy: months of secret meetings with Democrats to betray the most important promise they made to their supporters in 2010. Rather than forcing repeal of ObamaCare, they are discussing exempting themselves and their staffs from it. This is what Third World dictators and tyrannical kings do - they create mandates for the supposed `good' of the peasants, while exempting themselves from the burdens of their whims. Our message is clear: stop these secret meetings immediately and get to work defunding and repealing ObamaCare so everyone, not just you and your staff, can be freed from its burdens."
Been on THIS before.
Back in 2010 Dave Camp PROMISED to defund as a mission of last resort, the Obamacare act that inappropriately bears the name "affordable". If I am not mistaken, we are at the last resort stage now.
Hello, is this thing on?
We should remind our legislators that their words of promise have become meaningless, and the line between those whom we would call 'Republican' to the evil that is progressivism, is truly blurred.
Know which side you are on or get the hell out of the way.
(1 comment) Comments >>
A Message To Our Legislators - Beware False Choices
By JGillman, Section News
Posted on Wed Feb 20, 2013 at 09:00:48 AM EST
Tags: Michigan, The Power Of Congress, Congress, Candace Miller, Dave Camp, Bill Huizinga, Justin Amash, Mike Rogers, Dan Benishek, Tim Walberg, Fred Upton, Kerry Bentivolio (all tags)
There is a reason I publish
the press releases.
It opens a dialogue to Michigan's representatives. Our folks who travel to that distant land to make the rules and spend our monies. They presumably speak and act for us, so its an opportunity to remind them of their mission, and the things they CAN do. They can subpoena, they can investigate, they can IMPEACH! But one thing that is as relevant as anything is in the financial end, and affects our prosperity. So a question should be asked and answered.

With Congress having the power of the purse, why on earth is the EPA, the NLRB, the BIA, HHS, DOE, DOE-2 (ed), and HUD still funded?
I would argue that simply eliminating these agencies, we not only reduce or eliminate the deficits, but we also spark a new round of economic prosperity. Each agency is a block in some way to innovation, individual rights, and the ability for the little guy to get ahead.
De-fund the EPA, and the producers can catch up to the overzealous regulatory controls. Congress itself should have such power.

De-fund the NLRB, and the Job creators can stop worrying about the feds up their butt when staffing changes are necessary. There is no constitutional allowance for the existence for the NLRB anyhow.

The BIA? Why do we still have nations within our nation? And why do we allow their citizens to participate in OUR election process when there is no way we could do the same. As an FYI, there are things that can be done on the RES that are not constitutional.

HHS holds the key to Obamacare. If it is gone, so is Obamacare. Why is it still operating? Could Candace Miller check that for us? How about it Dave Camp? (Who said it was on the table when I asked in 2010) DR. Dan? Mike? Justin? Fred? Kerry? Tim?!

The DOE has been around long enough to see to it that no nuclear power facilities are developed in decades, Coal resources are allowed to be blocked by the EPA, Natural resources are closed off to energy production, solar power is presented as a viable alternative and is mandated, and our technology is exported to competing world powers. Higher energy cost due to its existence kill job creation. Whats not to love?

The DOE-2 (dept of education) offers no advantage over state directed curriculum. It burdens our schools with dumbing-down CORE mandates, and funnels precious tax dollars to non performing institutions. It has no mandate under the constitution. Schools are not a federal concern.

Finally, there is HUD. Under this monstrosity, the milking of America is complete. There is nothing that compares to a new subsidized housing project in a community that is once thriving, but then is overwhelmed by the type of people who occupy them. Festering hives of poverty develop where HUD sets up shop. I have spoken to more than a few emergency workers who have experienced the urbanization of HUD. Their towns and cites are in shambles. The calls to these places of government largess are far in excess of those in suburbia or rural non planned environments.
HUD is a cornerstone of A21 as well.
The leveling of America to the lowered European standards that the entire world should enjoy. Communities are promised grant moneys through HUD to install their honeycombed urban dwellings in areas that have no need for the moneys. Naive local governments find these things hard to resist. Free Money, though ignored is the ongoing cost of inviting a permanent welfare settlement.
We de-fund and eliminate HUD, and people have to actually WORK to pay for their housing once more. Working builds wealth. Wealth is a nation's strength.
And frankly, its perfectly alright if the United States of America were to actually try to be the best again.
(2 comments) Comments >>
By JGillman, Section News
Posted on Wed Jan 02, 2013 at 12:09:49 AM EST
Tags: Fiscal Cliff, Debt Ceiling, Michigan, Congressmen, HR 8, Dan Benishek, Bill Huizenga, Dave Camp, Fred Upton, Congressman Tim Walberg, Mike Rogers, Candice Miller, Thaddeus McCotter (all tags)
Once upon a time we had a
wall of shame.
We placed the names of those who supposedly stand for responsible government, and would have presumably known their power, upon these pages. We pointed out how they buckled to the deceiver in the white house, and perpetuated the burden on our children ad finitum. The faces and names have only been slightly changed,but here we go again, seeing the inability to recognize where the lines must be drawn. It was Congressman Dan Benishek, Congressman Bill Huizenga, Congressman Dave Camp, Congressman Fred Upton, Congressman Tim Walberg, Congressman Mike Rogers, Congresswoman Candice Miller, and the notorious Congressman Thaddeus McCotter who allowed the debt ceiling to increase.
No line in the sand was drawn, no ultimatum, just a stupid deal that we have understood for the last several months to be a "fiscal cliff" of automatic cuts, punishments, reductions, tax increases, etc. The obvious toilet bowl baby of massive proportion, baked up by the usual suspects. And rubber stamped on the foreheads of the dummies who call themselves Republican from the list above.
Redemption requires a real change of heart.
Amash played it right the first time. He understood that the Marxists in the other chamber, and specifically the thug holding the executive office could not be trusted without limits being placed on them. The debt, the spending, the taxation, and all the graft accompanying this most recent development changed nothing, but in fact buys the urn in which the ashes of our constitution will reside. The good representative needs no remorse, for he has served his office well.

He was joined in resisting the less than acceptable bludgeon to common sense and morality that Congress has dealt tonight.
Justim Amash, Tim Walberg, and Bill Huizinga, were alone out of our Michigan contingent to vote against being steam rolled. They voted against a package that raises taxes, spends MORE and does NOTHING to solve the debt or the deficit that we will likely never see an end to; at least until the collapse of our currency. Walberg and Huizinga have recognized the stakes in allowing the future of our country to be defined by the other side.
Dave Camp, Fred Upton, Candace Miller, and Dan Benishek? Just plain pathetic, weak, and merely useless.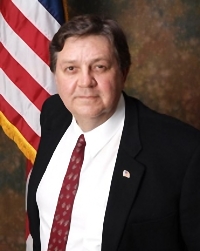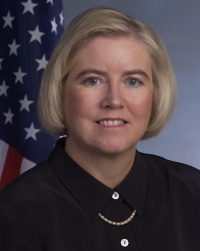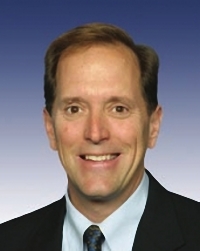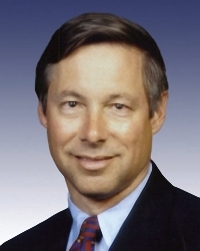 Perhaps deserving of another spot on the wall.
Update [2013-1-2 6:42:10 by JGillman]: And how this one slipped I don't know. Mike Rogers as well. (Thanks C1)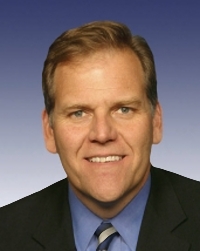 (44 comments) Comments >>
By Conservative First, Section News
Posted on Mon Aug 13, 2012 at 01:32:47 AM EST
Tags: Fred Upton, Jack Hoogendyk, 6th district (all tags)
This article reviews the 2012 Republican primary in the 6th Congressional district between Fred Upton and Jack Hoogendyk.
THE CANDIDATES
Fred Upton is an heir of the Whirlpool fortune, with a net worth somewhere around $16 million. He attended University of Michigan and received a degree in journalism. He then became a staffer for Republican Congressman David Stockman, who represented the heavily Republican "Hillsdale to Holland" 4th district. In 1981, President Reagan appointed Stockman director of the Office of Management and Budget, and Upton followed him to Washington. Following a falling-out with Reagan, Stockman left OMB in 1985 on bad terms, while Upton stayed as a staffer. Upton describes himself as a "Reagan Republican" based on this time in Washington.
Stockman was succeeded in Congress by staunch conservative Mark Siljander. In 1986, Upton ran in the primary against Siljander. Upton received campaign assistance from ultra-liberal democrat Congressman Howard Wolpe of the neighboring 3rd district. President Reagan endorsed Siljander, but Upton nonetheless won the primary 55-45 by distorting a mailing from Siljander to Christians in the district.
In 1992, redistricting carved up Wolpe's district, leaving Upton to represent the now-6th district, which has largely held its present form of Kalamazoo, St. Jospeh, Cass, Berrien, Van Buren, and part of Allegan Counties since then. Following the 1994 election, Upton co-founded the Republican Main Street Partnership, a group of Republicans in Congress dedicated to moving the party to the left.
(3 comments, 2542 words in story) Full Story
By JGillman, Section News
Posted on Mon Jul 30, 2012 at 11:48:26 AM EST
Tags: Michigan, CD6, Fred Upton, Jack Hoogendyk, 10 reasons (all tags)
Last minute blitzing being planned for the Hoogendyk campaign, as he faces down one of the least conservative members of the Republican congressional delegation from Michigan.
Saturday the 4th, be looking out for a motivated team participating in a door to door blitz. In fact, be a part of that blitz and hang out with a great group of patriots having fun and actually doing something. Questions? Contact Steve.
In the meanwhile, its worth taking a look at these:


Just a start.
Tapayer Party Mel Valkner sends THIS out today to email boxes:

"Re-election goes to those who have best served their constituents. That is not the case with Rep. Fred Upton. Like President Obama, he is out of touch.

Here are ten reasons Fred Upton deserves to lose to Jack Hoogendyk in the Republican Primary August 7th:

Article II, Section 10 of the Michigan Constitution says, "No person shall be elected to office as representative in the United States House of Representatives more than three times during any twelve year period. Upton has been elected 13 straight times.

Last election he promoted a "Five-Point Jobs Plan" none of which have been implemented.

When he came to office the National Debt was $3.5 trillion, now it is nearly $16 trillion despite having a Republican President and Congress 50% of the time.

Upton voted for the $1 trillion TARP bailout, much of it going to big banks.

Upton voted to outlaw the ordinary incandescent light bulb.

Upton voted for "Cash for Clunkers," a wasteful spending bill that disastrously destroyed thousands of good used cars driving up prices by 25%.

Upton voted for NAFTA causing the loss of 400,000 high-paying Michigan jobs.

Upton voted for the federal education program "No Child Left Behind" destroying local authority of public schools.

Upton for the Medicare Prescription Drug Benefit, an unfunded federal healthcare plan leading to Obamacare.

Upton has lied about Jack Hoogendyk - so much for being a "nice guy." At least 10 negative mailers have been sent by Upton about Hoogendyk, none of which are true and full of distortions. Why trust someone who will not tell the truth, simply to win an election?

Oh sure, he did a little good here and there but, overall, the harm he and his cohorts have inflicted will cost our children and grandchildren trillions of dollars over their lifetimes.

In spite of all the above, Kalamazoo County Republican leaders including Margaret O'Brien and Tonya Schuitmaker are supporting Upton, contrary to their most vocal supporters that stood behind them in their last election - all for the sake of the "establishment."

Ultimately you decide who will represent every district in the U.S. Congress. Everyone knows we can't keep going the way we are - so why would vote again for the same incumbents, in this case Fred Upton?

Isn't it time to vote for the other guy and let him have a try to get us out of this mess?
"
No kidding.
Stay involved people.
(3 comments) Comments >>
By JGillman, Section News
Posted on Tue Jul 03, 2012 at 08:21:57 AM EST
Tags: Michigan, Conservative, Jack Hoogendyk, Debate, Fred Upton, WKZO (all tags)
Jack Hoogendyk has a second debate against Fred Upton that begins 3:00 PM and runs until 4:00 PM.
You can hear it on WKZO, 590 AM or 96.5 FM. You can also go online to www.wkzo.com to listen. All questions will come from the listeners - YOU.
True conservatives can be a part of this. Think of some good questions for Jack or Fred. Then call them in to WKZO so that they have an opportunity to answer them. An open question format like this means that you will drive the tone of the debate. Get your questions answered - call them in today.
Hoogendyk-Upton Debate #2 Info
Time: 3:00-4:00 PM
Stations: WKZO, AM 590 and FM 96.5
Online: www.wkzo.com
(3 comments) Comments >>
By Conservative First, Section News
Posted on Mon Jun 18, 2012 at 07:11:24 PM EST
Tags: Fred Upton, Jack Hoogendyk, Michigan Right to Life (all tags)
For the first of the 14 times that Fred Upton has run for Congress,
he has been endorsed by Michigan Right to Life
. Just two years ago, in 2010, MRTL endorsed former state rep. Jack Hoogendyk. They also endorsed Dale Shugars over Upton in 2002.
Upton has claimed to be pro-life in the past, but has not filled out their survey. So why didn't MRTL endorse Upton before? Well, there are these votes, whose descriptions come from the American Conservative Union.
(1 comment, 1033 words in story) Full Story
Advertise on RightMichigan.com
Tweet along with RightMichigan by
following us on Twitter HERE!
External Feeds
Metro/State News RSS from The Detroit News
+
4,000 missing without trace in Mich.; anguished families keep searching
+
Officials: Kilpatrick got flight passes via friend
+
Census: Detroit population loss slows, some suburbs see growth
+
Panel to decide today if Duggan's eligible for mayoral run
+
Giving a snapshot of civil rights history
+
Holiday once less about fun, more for remembering
+
Enter your photos in Celebrate Michigan Photo Contest to win prizes
+
Michigan's charter options to grow
+
Former aide sues Harper Woods lawmaker Brian Banks, claims sex harassment
+
Advocates take team approach to search
+
'A part of me is missing,' says heartbroken mother
+
Mother of 5 had turned her life around, family says
+
Series of texts from daughter, then silence since early 2011
+
Leads elude 2 families struggling to find missing couple
+
'As long as I'm alive, I'm going to keep going,' brother says of 30 year search for sibling
Politics RSS from The Detroit News
+
IRS supervisor denies wrongdoing
+
Group seeks to block insurance coverage of abortion in Michigan
+
Former aide sues Harper Woods lawmaker Brian Banks, claims sex harassment
+
Activists consider second Mich. wolf referendum to target game animal designation
+
Political insider: Gov's staff emails have scent of 'skunk works'
+
Trump: Immigrants won't vote for GOP
+
Judge won't allow hearing in lawsuit to void Detroit EM Orr's appointment
+
Gov, GOP reach deal on surplus
+
Automakers, dealers object to rental recall bill
+
Anthony Weiner launches bid to become New York City mayor
+
House panel to vote on changes to curb military sexual assaults
+
Michigan officials to develop school violence hotline
+
Republican divisions may hinder party's momentum
+
Senate rejects bid to let states run food stamp program
+
EM opponent accuses Michigan Treasurer of perjury
Front Page