Your New Scoop Site
Welcome to Scoop!
To help you figure things out, there is a Scoop Admin Guide which can hopefully answer most of your questions.
Some tips:
Most of the layout is changed in "Blocks", found in the admin tools menu
Features can be turned on and off, and configured, in "Site Controls" in the admin tools menu
Stories have an "edit" link right beside the "Full Story" link on an index page, and right beside the "Post a Comment" link on the full story page. They can also be edited by clicking the story title in the "Story List" admin tool
Boxes are what allow you to write new features for Scoop; they require a knowledge of the perl programming language to work with effectively, although you can often make small changes without knowing much perl. If you would like a feature added but cannot program it yourself, ScoopHost does custom Scoop programming as one of its services.
If you aren't sure where to look for a particular feature or piece of display, try the "Search Admin Tools" link in the admin tools menu.
For support, questions, and general help with Scoop, email support@scoophost.com
ScoopHost.com is currently running Scoop version Undeterminable from .
Tag: Gary Peters
By JGillman, Section News
Posted on Fri May 17, 2013 at 12:07:43 PM EST
Tags: Michigan, Congress, Republicans, Repeal, Treasury, Taxes, Contributions, Constitution, Obamacare, ACA, Candice Miller, Fred Upton, Dave Camp, Tim Walberg, Gary Peters, Dan Beneshek, Defund Away, IRS (all tags)
The
vote to repeal Obamacare
like the original vote was decided along party lines sans two Dems who acknowledge the catastrophe their party has wrought.
All of Michigan's Republicans stepped up to the plate to 'repeal' the 'affordable' health care act, with a couple of them making sure you know they did. It marks the third time the House has voted to fully repeal this law since 2011. Rep Tim Walberg (R-CD7) voted in favor of H.R. 45 to repeal the President's health care law, and said the following:
"The reality of Obamacare is millions of Americans losing access to their current health care coverage, job destroying tax hikes and mandates, and massive health insurance premium increases. This government takeover of health care will hurt families, hurt small businesses, hurt retirees, and hurt Americans seeking to find work in our tough economy, so I voted today to repeal it. I support common sense, patient-centered solutions such as ending lawsuit abuse, expanding the flexibility of medical savings accounts, and allowing the purchase of insurance across state lines, that will truly make health care more affordable and help families."
And he wasn't the only one.
Fred Upton (R-CD6) heads the Energy and Commerce committee, which uses the platform to examine the costs of Obamacare (and actually uses THAT Name for it, which I find inappropriate and strange)as reported by insurers.
Candace Miller (R-CD10) referencing previous appropriations efforts alongside the repeal vote says:
"There is nothing more personal to each and every American than their health care and their relationship with their doctor. And no issue is more important to each and every American than having a growing economy and job security. Today the House acted for the 37th time to repeal ObamaCare because it puts at risk the doctor-patient relationship and it will destroy jobs and put countless others at risk.

To make matters even worse, last Friday the IRS admitted that it unfairly and improperly targeted conservative groups for extra scrutiny by using purely political motives for conducting their duties to enforce the tax code. So now because of ObamaCare every American will not only have to submit all private information about their income and earnings to the IRS, they now will also now have to supply their most private health information to a government agency that currently does not have the trust of the American people.

ObamaCare has a myriad of fatal flaws that call for one action - the full repeal. The House has once again acted to get this job done and now if the Senate will join us we can get to work on a replacement to ObamaCare that has patient-centered reforms focused on protecting the doctor-patient relationship instead of putting it at risk, reducing costs instead of raising them, expanding access to care for all Americans instead of putting current care at risk, and finally creating jobs instead of destroying jobs."
And Dave Camp (R-CD4) listed a few reasons a couple days ago why repeal is a good plan.
Continued below

(3 comments, 1102 words in story) Full Story
By JGillman, Section News
Posted on Wed May 15, 2013 at 02:15:56 PM EST
Tags: Michigan, Carl Levin, Gary Peters, Cut From Same Cloth, IRS, Abuse Of Power, Conservatives, Convenience (all tags)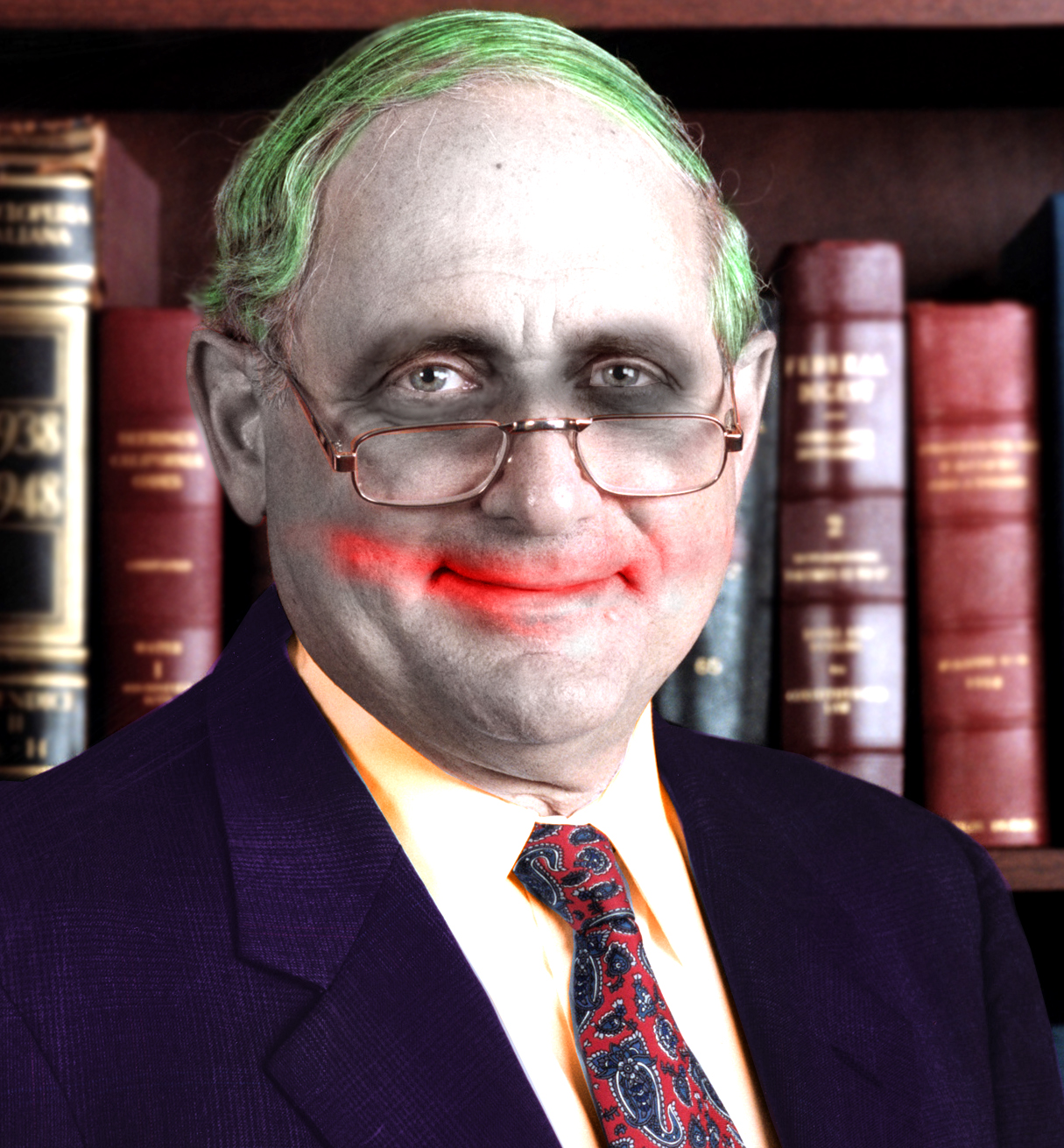 Outgoing Michigan Senator Carl Levin had a hand in the IRS troubles related to conservative groups.
Levin used his weight to ask the IRS to give special attention to groups that were somewhat political:
"Levin's list contained nine conservative groups, including Club for Growth, Americans for Tax Reform, and Americans for Prosperity. It also included two liberal groups and one centrist group.

The IRS officials were reportedly already aware that the agency had been targeting conservative groups for special scrutiny during the time Levin was corresponding with Shulman and Lerner.
Way to champion free speech brother Carl!
Thank God this clown is moving along. However, what about his protege, Gary Peters? Congressman Peters, who had lately been commenting on the actions of the IRS,
"For the IRS to wildly misuse its authority and target people or groups on ideological grounds goes against the core of our democracy and sets a dangerous precedent,"
sure could have said something sooner, one might think. It sure would of been nice if he had spoke up when
this was first being reported on.
Nope. Peters was standing with Obama and the Dem Senators like Levin when his reelection was years away, but now he's just hoping to resonate with some voters back home. Just another election year conversion of convenience.
Way to be a real advocate for free speech, Gary.
When Levin is gone, does anyone think a SENATOR Peters would be any less abusive?
A Message To Our Legislators - Beware False Choices
By Corinthian Scales, Section News
Posted on Thu May 09, 2013 at 08:54:11 AM EST
Tags: HR 1406, Comp time, Private Sector, Michigan, Liberty, Freedom, Fair Labor Standards Act of 1938, A Republic if you can keep it, Progressives, Bowing To The King, Government Tyranny, Obamacare, Tax hiking, BIGGER Spending, Big Government, Cultural Marxism, Melissa Harris-Perry, Crony Capitalism, Public Sector Unions, Protected incompetence, Democrats War on Wisdom, Gary Peters (all tags)
Yannow, when my minimal scheduled 53 hour workweek was the norm, I sure would've loved to have
this option available
.
The Republican-led House on Wednesday approved a measure that would give private sector workers the option of trading overtime pay for extra time off weeks or months later.

The bill, approved on a 223-204 vote, would allow employees who work more than 40 hours a week to save up to 160 hours of earned time off for future use. GOP lawmakers say they want to give busy working parents at private firms the same flexibility that public sector workers have to take time off to spend with their children or care for aging parents.
Busy parents? Feh. Whatever. An extra 20 days of vacay banked away sounds good in most anyone's book. But, of course, like pending doom, the Progressives have to opine.
Democrats say it's not fair to compare the legislation to similar flexibility that is offered to public sector employees because many government workers are unionized and have civil service protections against potential abuse by employers.
See that? You're just too stupid to carve out your own swath in life. Only the DNC Progressives, bureaucrats in the hive mentality of Mother Government, and Goonions can save you peons from yourself. And we pay their wages, and retirements? Insanity.
Amash, Benishek, Bentivolio, Camp, Huizenga, Miller, Rogers, Upton, and Walberg, thank you for voting YES on this legislation.
Note: Gary Peters voted NO.
By Conservative First, Section News
Posted on Mon May 06, 2013 at 11:55:56 AM EST
Tags: Gary Peters, Hansen Clarke (all tags)
Democrat congressman Gary Peters has announced that he will run for Senate to fill the seat of retiring democrat Senator Carl Levin.
Peters was a state senator 1994-2002 and lost a close race for Attorney General in 2002 to Mike Cox. He was lottery commissioner in the Granholm administration. In 2008 he defeated Republican incumbent Joe Knollenberg in a marginal district in a bad year for Republicans. In 2010, he narrowly survived against a flawed Republican challenger.
In 2012, Michigan lost a congressional district due to population loss. Peters' district was dismantled, and he was placed in the same district as fellow democrat Sander Levin. He chose instead to run against black democrat incumbent Hansen Clarke in the neighboring 14th district.
The 14th district is 57% black. Due to population loss, it expanded into Oakland County, picking up black-majority Pontiac and Southfield and the white democrat areas of Farmington and West Bloomfield in between. The old version of the district was held by Hansen Clarke, a black democrat who had won a primary challenge against Carolyn Cheeks Kilpatrick, the mother of disgraced former Detroit Mayor Kwame Kilpatrick.
Clarke was initially thought to be the favorite over Peters (and several minor candidates) due to geography and race. But then a funny thing happened. Peters got almost all the major endorsements in the race, including most of the black democrat establishment in Detroit.
(1 comment, 538 words in story) Full Story
By JGillman, Section News
Posted on Fri Apr 26, 2013 at 10:19:57 PM EST
Tags: Michigan, US Senate, Gary Peters, Legislators, Cap and Trade, ACA, Obamacare, Single Payer, Job Killing, Democrats, Higher Taxes, EPA, Dirty Drawers, Socks (all tags)
Have you ever taken your socks off after three days use, and put them back in the drawer unwashed to be used again at a later date?
NO? Me either.
It just happens to be the analogy (well ONE of them) that comes to mind with what appears to be Michigan Democrat's pick for the US senate seat that is being vacated by Carl Levin in 2014. Gary Peters is one of those cats that have been around for too long, with policy desires that stink to high heaven, and will be hauled out for even higher levels of destructive office occupation when they have nothing better to offer.
And they really don't. Have. Any. Better. Oh..Whats that smell?
MEET MICHIGAN DEM'S #1 RECRUIT For US SENATE
- He supports Cap & Trade.
There is nothing like a made up global crisis to provide for a cronyism scheme that is enforced by government to instill confidence in a free people, hmm? His vote for the The job killing Waxman-Markey Bill; The "American Clean Energy And Security Act Of 2009" cleared the house 219-212. Had it passed the senate, it would have mandated changes in the way we live our lives, eventually putting controls on when and HOW we could use energy without paying severe penalties. In fact, if taken to the extremes, the air you breathe could have actually been taxed under that bill.
Take a deep breath. There is more.
The effect on industry would have been even more draconian, effectively putting the EPA in charge of operational elements of all industry, adding regulatory expense and killing jobs. A 20% mandate on renewable energy built in to the bill would have made it nearly impossible for energy producers to keep costs at a level that promotes local (U.S.A.) manufacturing and jobs. More jobs would flee to other nations that have yet to strangle their industrial base with such unrealistic legislation.
More smelly socks below.
(1 comment, 1194 words in story) Full Story
By Conservative First, Section News
Posted on Mon Mar 11, 2013 at 01:08:09 AM EST
Tags: Senate, Carl Levin, Gary Peters, Mike Rogers, Terri Land, Justin Amash, Roger Khan (all tags)
After 36 years in the Senate, 87-year-old democrat senator Carl Levin is finally retiring. Levin has amassed a long and terrible record that this I only partially chronicled back in 2008.
Michigan is pretty democrat in Presidential years, but leans Republican in midterms. Still, the last time Michigan Republicans defeated an incumbent democrat senator was 1952. While we had essentially no chance of beating Levin, this open seat is a prime opportunity.
(10 comments, 675 words in story) Full Story
By Corinthian Scales, Section News
Posted on Tue Nov 27, 2012 at 05:33:31 PM EST
Tags: Rick Snyder, Progressives, Gary Peters, City of Troy, Light Rail boondoggles, Crony Capitalism, Massive Federal debt is not a factor, DRIC-NITC, Wholesale Gas Tax, Registration Fees, Follow the money, Michigan Banana Republican Party, Pay Up Suckers, Dump Schostak, One Term Nerd (all tags)
via The Detroit News
The Michigan Senate approved a five-bill package Tuesday establishing a regional transit authority for Metro Detroit and allowing public transportation projects to be funded with a voter-approved registration fee on car owners.

The bills, sought by Gov. Rick Snyder, are seen as crucial to funding a regional transit authority for Metro Detroit and empowering the authority to take over management of the region's major bus systems and create dedicated high-speed bus lanes on the area's busiest corridors.
....

Senate Bill 911 would allow the transit authority to seek voter approval in Macomb, Oakland, Washtenaw and Wayne counties for a special motor vehicle registration fee to fund the authority's transportation projects. Under the bill, voters could be asked to approve a registration fee not to exceed $1.20 for every $1,000 of a vehicle's listing price.
The recently approved DIA Tax had to be the lame-duck trial run for the convicted felon's SB 911 stink-bomb.
Thank your Lansing Nerdpublicans who have figured out another accountability loophole. To levy taxes on the people: let the moocher herd vote. To silence the people from their voice: limit access to constitutional amendments.
(1 comment) Comments >>
By Corinthian Scales, Section News
Posted on Tue Nov 27, 2012 at 01:15:03 PM EST
Tags: Rick Snyder, Gary Peters, Crony Capitalism, City of Troy, Special Election, City Clowncil, Laws shmaws, Lefty loons, Pay Up Suckers, Hostile Chamber of Commerce, Canadian Magna International, Frank Ervin DC Lobbyist, Foreign Business, Green Subsidy, Progressives, Government Funding, Massive Federal debt is not a factor, Foreign National Job Preference, H-1B Visas, EB-5 Citizenship, Wholesale Gas Tax, Registration Fees, DRIC-NITC, Light Rail boondoggles, Follow the money, Michigan Banana Republican Party, Dump Schostak, One Term Nerd (all tags)
via
WXYZ
But, it makes the Canadians, Gary Peters, and the Governerd, are all giddy, so what the 'fiscal cliff' Hell? Screw Grover's initiated Tax Pledge to the constituents - Goonion labor Amtrak choo-choo money pits for e v e r y o n e!
Yeaaaaaaaaaaaaaah
Advertise on RightMichigan.com
Tweet along with RightMichigan by
following us on Twitter HERE!
Front Page