Your New Scoop Site
Welcome to Scoop!
To help you figure things out, there is a Scoop Admin Guide which can hopefully answer most of your questions.
Some tips:
Most of the layout is changed in "Blocks", found in the admin tools menu
Features can be turned on and off, and configured, in "Site Controls" in the admin tools menu
Stories have an "edit" link right beside the "Full Story" link on an index page, and right beside the "Post a Comment" link on the full story page. They can also be edited by clicking the story title in the "Story List" admin tool
Boxes are what allow you to write new features for Scoop; they require a knowledge of the perl programming language to work with effectively, although you can often make small changes without knowing much perl. If you would like a feature added but cannot program it yourself, ScoopHost does custom Scoop programming as one of its services.
If you aren't sure where to look for a particular feature or piece of display, try the "Search Admin Tools" link in the admin tools menu.
For support, questions, and general help with Scoop, email support@scoophost.com
ScoopHost.com is currently running Scoop version Undeterminable from .
Tag: JUST SAY NO
By JGillman, Section News
Posted on Sun Mar 10, 2013 at 03:31:04 PM EST
Tags: Michigan, Obamacare, Medicaid Expansion, Just Say No, Irresponsible, Republicans, Principle, OR, $100 Project (all tags)
Tomorrow's affair may be the last straw
There is no argument about what pulled together in 2010, the activism necessary to regain majorities in all levels of government. It was the general repudiation of Obama policies, and in particular; Obamacare, the top down unconstitutional mandate that we purchase something for the privilege of being a US citizen. Citizens already incensed by GW bush's overreach and bailout of banking that should have been allowed to fail, found the agenda of Obama, and the passage of Obamacare particularly motivating to remove the usurpers or any supporters of them from power.
In Michigan such constitutional stalwarts as Dan Benishek, Dave Camp and a number of other Republicans pledged to remove funding, and doom the takeover of medicine from the lack of operability as a means of last resort if turning over the legislation directly proved impossible. Dave Camp for his part said so in front of 50+ in the summer of 2010, a fact that could be verified by any of them, and a current staffer of Benishek's who worked for the Ways and Means chair at that time as well.


Yet only a few days ago, a continuing resolution, funding 98% of the planned spending until September 27th was passed.
No measure has been discussed from those who in 2010 promised us repeal in SOME form. No line crossed has triggered an absolute response from the Republican controlled congress. In fact, NOTHING but excuses have been the standard talking points as we watched this president make a mockery of the message these men were sent to deliver. And now we must worry about whether 7 or 8 Republicans in the Michigan State Senate will vote for Our state's capitulation to this unacceptable overreach into our most personal health choices?
If the lesson of millions of conservatives who sat on their hands in the 2012 presidential contest is ignored, We are in trouble. If MI Senate Republicans throw away their principles when there is such an opportunity for push-back, there will be little reason to bother with them later.
Not a threat. Just reporting the truth.

(1 comment) Comments >>
By JGillman, Section Multimedia
Posted on Wed Mar 06, 2013 at 08:48:12 PM EST
Tags: Mike Green, Michigan, Funny Money, Health Care, Just Say No, Bravo! (all tags)
Brilliantly stated.
Thank you for your clarity Mr Green.
(7 comments) Comments >>
A Message To Our Legislators - Beware False Choices
By JGillman, Section News
Posted on Tue Nov 15, 2011 at 09:08:43 PM EST
Tags: Michigan, Health Care, Exchanges, Obamacare, Prevarication, State Senators, Recalls, Republicans, Line-In-Sand, Just Say No (all tags)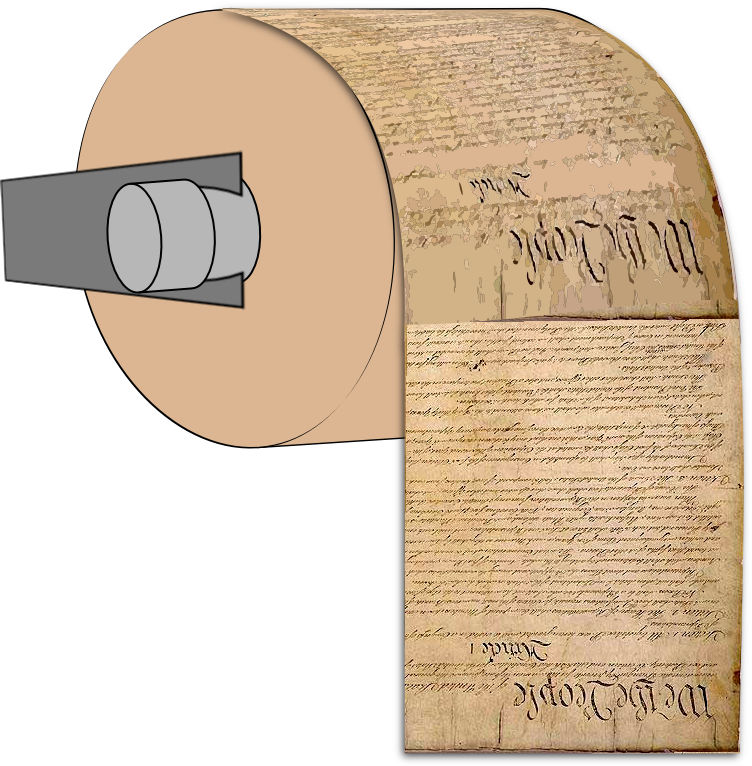 Looking at one of the decisions made recently by our state senators, I wonder how short a person's memory can possibly be?
Allow me to get just a wee bit cantankerous here.
In November 2010, the repudiation of the unconstitutional Obamacare could not have been made more clear. The line drawn in the sand has been made. Especially in Michigan, (still a "blue" state) which made majorities in both houses for Republicans. Good Tea Party folk in this state have been particularly effective in moving the spectrum of office holders decidedly to the right, yet political Alzheimers has already beset the marginal recipients of our expressed outrage at the literal Abomination (Obama-nation) through the ballot box. Many seem to have forgotten the source of their mandate.
Or they lied.
Liars should not be forgotten, nor forgiven all too easily.
Misdirection disguised as good intention is still an obfuscation of truth. And as one post recently pointed out, there is no bashfulness by certain senators about hiding behind just-in-case legislation for the purpose of accepting federal dollars and selling out Michigan citizens in the big picture of the health care debate. There is no question that the health care exchange comes with not only strings attached, but rather with full blown ankle bracelets, and 3/8" links. Yet, if nothing else was clearly stated, there was an absolute rejection of Obamacare demanded in this last election.
One more piece in the impossible to dismantle government interference in our lives bureaucracy is now that much closer to reality.
Yay.
A little more below.
(2 comments, 682 words in story) Full Story
By JGillman, Section News
Posted on Wed Jul 13, 2011 at 09:41:00 PM EST
Tags: Michigan, Obamacare, Senator, Jim Marleau, Insurance Exchange, Nancy Reagan, Drugs, Addiction, Washington Money, Mandates, Constitutionality, JUST SAY NO (all tags)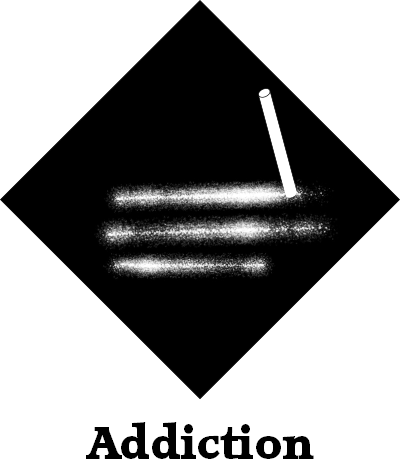 Remember Nancy Reagan? And the age of anti-drug education?
Nancy's "just say no" theme was used to encourage our young minds full of mush to abstain when offered that chance to get high. Even if the pusher was offering it free, at least at first. "Your brain on drugs" commercials soon followed, pointing out the scrambled senses you will endure upon taking such things that promote dependence on controlled substances and the effects of your addiction on family and friends with the later occurring "friends don't let friends use drugs" campaign.
It seems some folks recognized the dangers of addiction, and used media and the first lady's profile to advance that such things like addiction are bad. But now, it has apparently flipped, with Obama playing the pusherman.
What surprises me is that one of our state senators, who by many acts has tried to properly fight addictive drugs, might have missed the addiction he might serve personally to the people in Michigan. Michigan State Senator Jim Marleau seemingly capitulating to an unconstitutional role that the federal government would force on the state's citizenry, appears to be ready to promise our resources in a way that will keep us addicted to federal handouts and mandates into eternity.
The details following below.
(4 comments, 753 words in story) Full Story
By JenniferMI, Section News
Posted on Wed Sep 22, 2010 at 10:39:22 PM EST
Tags: Justin Amash, just say no (all tags)
I have heard the term obstructionist more in the last 18 months than I have in the previous 18 years. Over those 18 months, the term has largely been applied to Republicans who stood up against President Obama's liberal agenda.
(2 comments, 474 words in story) Full Story
Advertise on RightMichigan.com
Tweet along with RightMichigan by
following us on Twitter HERE!
Front Page