By JGillman, Section News
Posted on Sun Aug 07, 2011 at 10:54:00 AM EST
Tags: Michigan, Debt, Downgrade, Congress, Tim Walberg, Credit Cards, Standard & Poor, Expected, Less Buying Power, Constitution (all tags)
Sir, you could have said NO.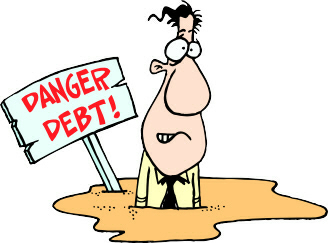 Congressman Tim Walberg issued a statement yesterday on the downgrade of the U.S. Credit Rating from AAA to AA+. The downgrade being an action that places the United States with a worse credit rating than at least 18 other countries. From the release:
Washington, DC- Today, Congressman Tim Walberg released the following statement after Standard and Poor's downgraded the U.S. credit rating to AA+:

"This downgrade is the result of a history of failure in leadership and fiscal responsibility by the President. We have responded to the people's call to action and passed significant deficit reduction plans through the House, and we remain willing to make the tough decisions needed to put our fiscal house in order. Let's use this moment to fix our nation's fiscal problems. I stand ready to work with those who seek the best America for the next generation."
I have been stewing on how best to continue trying to make a point here without continually beating up on those congress critters that we can better relate to, who once again screwed up.
The bottom line is bad decisions have to be called for what they are. The wall of shame on the left will hang to remind all that good folks can (and will) royally mess up, and that even their friends (that would be this community) are willing to utter the unthinkable, that perhaps a life in public service is not a place for them.
One might think that when the public (as in the TARP situation) was 70% against the debt ceiling increase, and the disaster that followed demonstrated clearly that the decisions made were not good ones, well maybe repentance is in order?
But cue the statement above, and I am not seeing it so clearly. ~ More Below ~
(5 comments, 1239 words in story) Full Story