Your New Scoop Site
Welcome to Scoop!
To help you figure things out, there is a Scoop Admin Guide which can hopefully answer most of your questions.
Some tips:
Most of the layout is changed in "Blocks", found in the admin tools menu
Features can be turned on and off, and configured, in "Site Controls" in the admin tools menu
Stories have an "edit" link right beside the "Full Story" link on an index page, and right beside the "Post a Comment" link on the full story page. They can also be edited by clicking the story title in the "Story List" admin tool
Boxes are what allow you to write new features for Scoop; they require a knowledge of the perl programming language to work with effectively, although you can often make small changes without knowing much perl. If you would like a feature added but cannot program it yourself, ScoopHost does custom Scoop programming as one of its services.
If you aren't sure where to look for a particular feature or piece of display, try the "Search Admin Tools" link in the admin tools menu.
For support, questions, and general help with Scoop, email support@scoophost.com
ScoopHost.com is currently running Scoop version Undeterminable from .
Tag: MiGOP
By JGillman, Section News
Posted on Wed Apr 03, 2013 at 03:46:26 PM EST
Tags: Michigan, Republicans, Log Cabins, Change, Culture, Energy, Defense, Budget, Science, Education, Religion, MiGOP, Dumb Things Youngsters Do (all tags)
Expect that we will.
But in the meantime, note that those young conservative stalwarts fighting for "truth and the American way, civil discourse (especially from 'bigot haters'), and eventual control of the Michigan GOP, are perfectly willing to use the tools of the left to draw support from the left. Where else but the Obama 'petition' site is the calling out for Agema's Resignation. Using the site favored by low information voters for its pretense of reaching the president himself, One of the signers of the other petition, Timothy Maurer, "Greater Detroit Area Republican" has continued to advance such greatness as Homosexuality, destruction of family, spread of disease, and the neo-RINO mentality.
Bravo young Maurer! Obama will invite you for a beer summit soon to discuss your 'concern'.
What a champ! What a hero to young Pizza munchers who want to be Republicans, but can't because they don't like personal responsibility, family values, the first amendment, or anything else that Republicans stand for! What a supporter of strong families, and tradition, by holding Barack Obama's hand and opening up the internal debate of Michigan Republicans into a place where the left can emerge from the underbelly of our nation and weigh in with their agenda for advanced personal destruction. Support as expressed by a [non-Republican] Jennifer from Holland:
" I am not Republican, though I hold many of the values they proclaim to support: I believe in strong families, based in commitment to one another and their communities. I believe in helping those less fortunate than myself and allowing people to believe what they wish, as long as their beliefs do not cause harm or loss to others. I have been married for 13 years and we have a son we are raising to be a good human being. But you would deny me my family of 13 years simply because my spouse is another woman. ... "
Ooooh snap!
And that son will learn tolerance! And will learn how to be intolerant of intolerance to promote tolerance of the intolerable!
Yes MR. Maurer, you seek "a big tent" with no walls. Am I right? Is that what you desire?
Bravo then, as you have found a way to do it by reaching out to those who are destroying the rest of the culture, energy, defense, budget, science, education, and last but not least, freedom of religion.
(3 comments) Comments >>
By JGillman, Section News
Posted on Mon Apr 01, 2013 at 11:27:30 PM EST
Tags: A Nation Of Christians, MiGOP, Republicans, Michigan, Lennox, 200 Dumb Kids, They Know So Little, Disease, Aids, Homosexuality, Democracy of the Dead, GoProud, ITs Not Normal, Change Is Possible, Disgraces To The Republican Party, Fund raise From These Kids, WAR (all tags)
Is this something you agreed to?
Examine this list (being presented as a press release by Brad Fingeroot) closely. You know someone on here. Your kids, grand kids, The paperboy. Perhaps spanking had become passe too soon?
The young people on the list below do not support the platform of the Republican party, yet claim to be Republican. The young people on the list below have declared it more expedient in order to win elections to refute any policy based on principle. They apparently support homosexual relationships, more so than the family unit, which statistically makes society stronger, and individuals more resilient.
This is the future of the Michigan GOP, or so they claim; these young Republicans, encouraged into signing a petition because real conservatives won't acknowledge homosexual activity is OKEY DOKEY. Because traditions are what they call the "Democracy of the dead".
Google that.
These corrupted youngsters in their average 20 or so years age range know better than you old fuddy duddy racists and bigot conservatives in the old Republican party. They don't need you. BIGOTS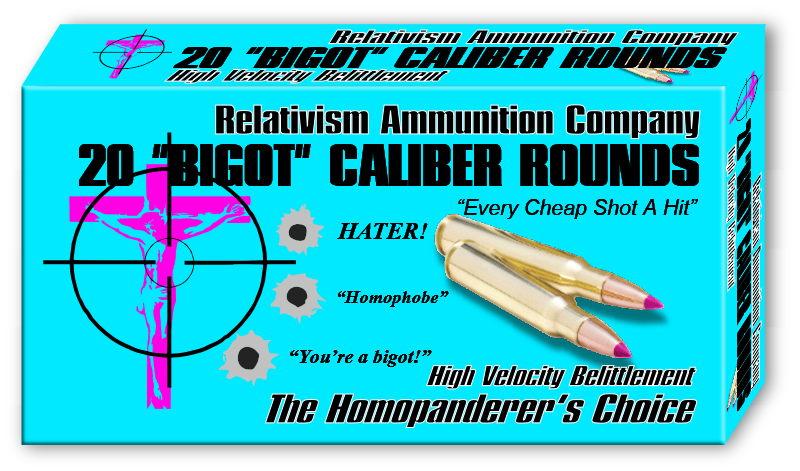 They are the new Republican. And their message is below the fold
(37 comments, 3380 words in story) Full Story
A Message To Our Legislators - Beware False Choices
By JGillman, Section News
Posted on Mon Mar 18, 2013 at 12:02:29 PM EST
Tags: Michigan, Health Care, Obamacare, Republicans, Dirty Hands, NOT Praiseworthy, NOT Conservative, Lisa Lyons, MiGOP, Bobby Schostak, Still Wrong (all tags)
Again.
The MiGOP chair once again screwed up an opportunity to mend fences with the conservative base.
Bobby Shostak hoping to catch some of the CPAC love fest action for Michigan Republicans makes this announcement about 86th House District Representative Lisa Posthumus-Lyons who was featured and honored as one of the Conservative Political Action Conference's (CPAC) 10 conservatives under 40. Lyons District is in Kent and Ionia Counties, and serves as the Assistant Majority Floor Leader. :
"Rep. Lyons is a tremendous leader in Michigan and she's a strong advocate of the common sense conservative policies that are resulting in Michigan's comeback."

The release continued:
" Rep. Lyons is recognized as a "Rising Young Conservative Leaders," which relates to CPAC's theme this year, "America's Future: The Next Generation of Conservatives. New Challenges, Timeless Principles."
Timeless principles?
"Timeless principles" must have a meaning I am not familiar with. Perhaps its those progressive principles they call timeless. If this is the next generation of conservative, I'm out. And a note to our MiGOP, the activists you will find below the fold are just a few of those who would disagree with this blind accolade.
Very much so - Continue on below.
(1 comment, 822 words in story) Full Story
By AdrianPoulisse, Section News
Posted on Tue Feb 26, 2013 at 12:44:36 PM EST
Tags: precinct delegate, MIGOP, Vote (all tags)
It has become even more important to elect solid precinct delegates!
Continued below the fold ..
(7 comments, 246 words in story) Full Story
By JGillman, Section News
Posted on Mon Feb 25, 2013 at 09:57:03 AM EST
Tags: Michigan, MiGOP, Republicans, Democrats, RINOS, Tea Party, Conservatives, Stupidity, Pain, Saul Anuzis (all tags)
I suppose that true conservatives are considered interlopers nowadays.
Even within the Republican ranks, good conservatives who carry strong convictions, and won't be bullied to become moderate are labeled as 'extreme'. Labeled in ways that are more harsh than what they would call the reversed polarity party of the Democrats; a party THEY SAY that sites like this should be attacking, before challenging Republicans.
At the convention as I was speaking with a 1st district delegate and past chair, I was reminded that we are expected to stay in line until fully vested in all manner of the process. Though she would not acknowledge the suggested verbiage of "waiting our turn", she said nothing that would support anything but a path of subservience to the powers-that-be first. "You cant't just jump in and be chair, Jason!" She exclaimed after losing patience with the successful whip efforts in our district. I wonder where she was in 2010?
I didn't hear her say then; "You can't just jump in and be GOVERNOR!" to the guy who had WON with 64% of Republicans opposing him.
I guess its just about the money. Cause that makes it OK.
Continued below
(2 comments, 455 words in story) Full Story
By JGillman, Section News
Posted on Sun Feb 03, 2013 at 10:15:39 AM EST
Tags: Michigan, GOP, MIGOP, Republicans, Youth Chair, Endorsement, Conservative, Blake Edmonds (all tags)
Though we apply a decent dose of critique and praise at times, we don't always officially endorse from here.
History will demonstrate that its hard to do so, without a near guarantee at some point that we eat crow. Some folks make mistakes, and we might even be associated with those mistakes when, and if, that time comes. In fact, associations are often a good indication of a candidate's character, or at the very least, his or her ability to discern the good from the bad. An occasional judgment lapse doesn't define a person, and as well, a minor success or effort does not either. However, we must embrace those who bring the whole package in a productive manner.
We must look at the big picture.
Today, we start with the recognition that our young voters have not only been misled by current political events, but their indoctrination in our failing public education system completes the corrosive understanding of government and politics. Folks, we recognize the need to concentrate first and foremost on that big picture by stepping up our outreach to our younger voters and activists. We need to embrace them. Not only to rebuild their trust in traditional conservative values as espoused in our Republican platforms, but get them involved as it is THEIR future we are fighting for.
To reach them, RightMichigan.Com endorses the selection of Blake Edmonds for the Michigan Republican Party Youth Chair.
Blake has been fortunate enough to have had a solid family values background, a sense of self reliance, work ethic, and skills that have allowed him to develop a college Republican organization that has kept the interest of his peers for more than a single meeting. He is willing to expand upon those skills statewide with a realistic strategy of growth by inclusion and involvement. This last point cannot be over-emphasized. Without a sense of belonging, its hard to rally the effort needed to win elections and spread a constitutional Republican message. A history of his efforts point to a likelihood of success as youth Chair.
We note the clearly conservative voices in support of Blake as well with Jen Gratz (HERO of Michigan's MCRI effort) Sarah Ledford, (incumbent youth chair) Jeff Sakwa, (2012 candidate, MSU trustee) and Dave Agema, who has demonstrated that there is room in the Republican party for ethical conservative leadership. On Blake's site one can find some quite favorable commentary. Association with these conservative stalwarts, along with a well considered plan of action, complemented by results already achieved by bringing a conservative Republican message to our youth, seals the deal.
A last word needs to be said however. for Blake, and others whom we may endorse in the next few days, it is important that he is allowed to accomplish what needs to be done. That requires a commitment to a party environment that fosters inclusion. Clearly, it would be helpful to consider a change at the top of our state party, so that such talent is not held back by a repressive central control.
And THAT, We will address shortly.
(17 comments) Comments >>
By JGillman, Section News
Posted on Tue Jan 22, 2013 at 07:27:21 PM EST
Tags: Michigan, MiGOP, Republican Party, Chair, Donations, Democrats, WTF, Bobby Schostak, Working Against Ourselves, Suicide Party (all tags)
This particular list is a reason that Bobby Schostak ought
not be
the Republican Party chair for Michigan.
JENNIFER GRANHOLM FOR ATTY GENERAL 509309-CAN DIRECT MR ROBERT I SCHOSTAK PO BOX 267 PARTNER-SCHOSTAK BROTHERS SOUTHFIELD MI 48037-0267 12/14/99 $1,000.00

JENNIFER GRANHOLM FOR ATTY GENERAL 509309-CAN DIRECT ROBERT I SCHOSTAK 25800 NORTHWESTERN HWY EXECUTIVE-SCHOSTAK BROTHERS SOUTHFIELD MI 48075 10/30/98 $1,000.00

JENNIFER M GRANHOLM FOR GOVERNOR 510278-GUB DIRECT ROBERT I. SCHOSTAK PO BOX 267 PARTNER-SCHOSTAK BROTHERS SOUTHFIELD MI 48037-0267 04/21/04 $3,400.00
OH yeah.. Bi-partisanship. Enough to go on by itself, but lets add to it with
Democrat LAURENCE DEITCH received $2000 from each of the Schostak Brothers in his re-election for regent.
In 2008. Why?
One thing that has become clear in the last couple of years is that pandering to the other side brings nothing but misery. Seeding the other side with financial resources makes it harder for OUR guys to succeed. Does it ultimately matter if the chair is a good fundraiser, if our donations go to fight the beast he has fed in the past?
Consider this merely a start of a fact based critique.
Expect more.
(5 comments) Comments >>
By Corinthian Scales, Section News
Posted on Tue Aug 28, 2012 at 01:42:58 PM EST
Tags: MiGOP, Bobby Schostak, backroom shenanigans, House Speaker Jase Bolger, Roy Schmidt, Matt Mojzak, 76th State House, Republicans, Party Change, Michigan Democratic Party, Mark Brewer, Tea Party, TEA Party wannabe, scandal, charges, arrested, convicted, slap on the wrist, Ruth Johnson, fraud, election integrity, Bill Schuette (all tags)
via
The Detroit News
House Speaker Jase Bolger personally appealed Monday to Ingham County Circuit Court judges to reject a request to empanel a one-judge grand jury to investigate a foiled election-rigging scheme in a Kent County legislative district.

Senate Democratic Leader Gretchen Whitmer and state party chairman Mark Brewer petitioned the court last week to launch its own probe into Bolger and state Rep. Roy Schmidt's attempt earlier this year to plant a fake Democrat in the 76th District and allow Schmidt to become a Republican with a patsy opponent.

Kent County Prosecutor Bill Forsyth determined in July that no crime was committed after Schmidt's faux opponent, a 22-year-old friend of his son and nephew, dropped out of the race days after filing in May. But Democrats have called Forsyth's investigation into question after the Republican prosecutor acknowledged cancelling warrants to search Bolger's phone records and Schmidt's phone and email records.

A Michigan State Police detective said he had probable cause that Bolger and Schmidt may have caused subornation of perjury by knowingly procuring Matthew Mojzak to commit perjury by falsely claiming to be a 76th District resident for at least 30 days prior to the May 15 filing date.

Rest here
Dropping the State Po-po investigation sure do create one of those "urban legend" nightmares for the MI-GOP.
(2 comments) Comments >>
Advertise on RightMichigan.com
Tweet along with RightMichigan by
following us on Twitter HERE!
Front Page