Your New Scoop Site
Welcome to Scoop!
To help you figure things out, there is a Scoop Admin Guide which can hopefully answer most of your questions.
Some tips:
Most of the layout is changed in "Blocks", found in the admin tools menu
Features can be turned on and off, and configured, in "Site Controls" in the admin tools menu
Stories have an "edit" link right beside the "Full Story" link on an index page, and right beside the "Post a Comment" link on the full story page. They can also be edited by clicking the story title in the "Story List" admin tool
Boxes are what allow you to write new features for Scoop; they require a knowledge of the perl programming language to work with effectively, although you can often make small changes without knowing much perl. If you would like a feature added but cannot program it yourself, ScoopHost does custom Scoop programming as one of its services.
If you aren't sure where to look for a particular feature or piece of display, try the "Search Admin Tools" link in the admin tools menu.
For support, questions, and general help with Scoop, email support@scoophost.com
ScoopHost.com is currently running Scoop version Undeterminable from .
Tag: Obamacare
By JGillman, Section News
Posted on Fri May 17, 2013 at 12:07:43 PM EST
Tags: Michigan, Congress, Republicans, Repeal, Treasury, Taxes, Contributions, Constitution, Obamacare, ACA, Candice Miller, Fred Upton, Dave Camp, Tim Walberg, Gary Peters, Dan Beneshek, Defund Away, IRS (all tags)
The
vote to repeal Obamacare
like the original vote was decided along party lines sans two Dems who acknowledge the catastrophe their party has wrought.
All of Michigan's Republicans stepped up to the plate to 'repeal' the 'affordable' health care act, with a couple of them making sure you know they did. It marks the third time the House has voted to fully repeal this law since 2011. Rep Tim Walberg (R-CD7) voted in favor of H.R. 45 to repeal the President's health care law, and said the following:
"The reality of Obamacare is millions of Americans losing access to their current health care coverage, job destroying tax hikes and mandates, and massive health insurance premium increases. This government takeover of health care will hurt families, hurt small businesses, hurt retirees, and hurt Americans seeking to find work in our tough economy, so I voted today to repeal it. I support common sense, patient-centered solutions such as ending lawsuit abuse, expanding the flexibility of medical savings accounts, and allowing the purchase of insurance across state lines, that will truly make health care more affordable and help families."
And he wasn't the only one.
Fred Upton (R-CD6) heads the Energy and Commerce committee, which uses the platform to examine the costs of Obamacare (and actually uses THAT Name for it, which I find inappropriate and strange)as reported by insurers.
Candace Miller (R-CD10) referencing previous appropriations efforts alongside the repeal vote says:
"There is nothing more personal to each and every American than their health care and their relationship with their doctor. And no issue is more important to each and every American than having a growing economy and job security. Today the House acted for the 37th time to repeal ObamaCare because it puts at risk the doctor-patient relationship and it will destroy jobs and put countless others at risk.

To make matters even worse, last Friday the IRS admitted that it unfairly and improperly targeted conservative groups for extra scrutiny by using purely political motives for conducting their duties to enforce the tax code. So now because of ObamaCare every American will not only have to submit all private information about their income and earnings to the IRS, they now will also now have to supply their most private health information to a government agency that currently does not have the trust of the American people.

ObamaCare has a myriad of fatal flaws that call for one action - the full repeal. The House has once again acted to get this job done and now if the Senate will join us we can get to work on a replacement to ObamaCare that has patient-centered reforms focused on protecting the doctor-patient relationship instead of putting it at risk, reducing costs instead of raising them, expanding access to care for all Americans instead of putting current care at risk, and finally creating jobs instead of destroying jobs."
And Dave Camp (R-CD4) listed a few reasons a couple days ago why repeal is a good plan.
Continued below

(3 comments, 1102 words in story) Full Story
By JGillman, Section News
Posted on Thu May 16, 2013 at 11:32:16 AM EST
Tags: Michigan, Congress, Obamacare, ACA, Stupid Things Government Does, Repeal, Vote (all tags)
Today there is a vote to repeal Obamacare.
Will Democrat congressmen from Michigan join the common sense crusade to repeal the miserable legislation that has proven to be too costly for families and business, or will they double down on the progressive stupidity that brought it about? Will Gary Peters, who plans on advancing his career with a US Senate run stand with working families who are finding their hours reduced, and premiums exploding?
Today, Michigan Congressman and 2014 Senate candidate Gary Peters will have another opportunity to vote against the train wreck, formerly known as ObamaCare.
For years, Gary Peters has been a "proud", staunch supporter of the President's costly health care law. But, a report by the non-partisan Society of Actuaries shows that ObamaCare will increase the costs of medical claims in Michigan by more than 25% and by an average of 32% nationally. Personally, I have seen 70% increase already. It has forced our business to make other changes.

And how does Senate Democratic Leadership think the ObamaCare roll-out is going?
Recall the words of ObamaCare Architect, Sen. Finance Committee Chairman Max Baucus
"I just see a huge train wreck coming down." -
And surprisingly even THIS by Sen Harry Reid:
"unless we implement this properly it's going to be a train wreck, and I agree with [Baucus]."
And Schmuck Shumer?:
"ObamaCare could raise premiums"
Of course Senate Democrats have a solution: More taxpayer dollars are needed to stop the oncoming health care disaster. Yeah, ObamaCare already needs a 'taxpayer bailout'.
Remember when..."The Patient Protection and Affordable Care Act--ObamaCare--was sold to Americans as the solution to the problems plaguing our nation's healthcare system."?
Finished below.
(1 comment, 483 words in story) Full Story
A Message To Our Legislators - Beware False Choices
By Corinthian Scales, Section Multimedia
Posted on Sun May 12, 2013 at 08:41:14 AM EST
Tags: ObamaCare, RomneyCare, memory holes, Sandra Fluke (does it really rhyme with f*@k?), Democrats War on Wisdom, SLUT, FREE birth control, Abortions, City of Detoilet, Planned Parenthood, Women of the 99%, International Women's Day, 2-28-09 Socialist Party of America, August 1910 Europe, Soviet bloc, Bolsheviks, Progressives, A house divided, Amendment XIX (all tags)
(2 comments) Comments >>
By Corinthian Scales, Section News
Posted on Thu May 09, 2013 at 08:54:11 AM EST
Tags: HR 1406, Comp time, Private Sector, Michigan, Liberty, Freedom, Fair Labor Standards Act of 1938, A Republic if you can keep it, Progressives, Bowing To The King, Government Tyranny, Obamacare, Tax hiking, BIGGER Spending, Big Government, Cultural Marxism, Melissa Harris-Perry, Crony Capitalism, Public Sector Unions, Protected incompetence, Democrats War on Wisdom, Gary Peters (all tags)
Yannow, when my minimal scheduled 53 hour workweek was the norm, I sure would've loved to have
this option available
.
The Republican-led House on Wednesday approved a measure that would give private sector workers the option of trading overtime pay for extra time off weeks or months later.

The bill, approved on a 223-204 vote, would allow employees who work more than 40 hours a week to save up to 160 hours of earned time off for future use. GOP lawmakers say they want to give busy working parents at private firms the same flexibility that public sector workers have to take time off to spend with their children or care for aging parents.
Busy parents? Feh. Whatever. An extra 20 days of vacay banked away sounds good in most anyone's book. But, of course, like pending doom, the Progressives have to opine.
Democrats say it's not fair to compare the legislation to similar flexibility that is offered to public sector employees because many government workers are unionized and have civil service protections against potential abuse by employers.
See that? You're just too stupid to carve out your own swath in life. Only the DNC Progressives, bureaucrats in the hive mentality of Mother Government, and Goonions can save you peons from yourself. And we pay their wages, and retirements? Insanity.
Amash, Benishek, Bentivolio, Camp, Huizenga, Miller, Rogers, Upton, and Walberg, thank you for voting YES on this legislation.
Note: Gary Peters voted NO.
By JGillman, Section News
Posted on Wed May 08, 2013 at 09:19:26 AM EST
Tags: Health Care, Zero-Care, Bad Legislation, Defund It, Obamacare, Michigan, Meijers, Penalties, Part Time (all tags)
As in "we really don't give a hoot about what effect our legislation will have on your personal time, or economy"
It is relevant to note that nearly every act by the US Congress has a cost to some particular interest, and that the weight borne is often disproportionate and devastating. The other day we talked about the effect on the mom and pop internet retailer which is about the have the jack-boot of 40+ states rammed up the backside. And today I wish to add a reminder of WHY we sent a Republican majority to Congress in 2010. To abort Obamacare.
A friend in the hinterland relates a discussion held with an employee at a large retailer that has a significant presence in Michigan. The title above uses his descriptive, and is a reasonable way to drive home the value of such legislative measures. He says:
" I was shopping there this afternoon and struck up a conversation with the gal checking out my groceries. She was complaining that her hours are going to be cut back from 30 hours per week to 24. This she said was due to Zero-Care. By going to 24 hours she would be part-time and as such that Meijers wouldn't have to pay the penalty related to Z-C. Even though her husband works it is going to be hard for her to pay her bills and make her car payments, according to her. This sort of thing isn't going to help Zero's popularity rating. Or will he have to blame it on Bush, the Republican's, hospitals and the pharmaceutical industry, the insurance industry, etc., etc.. Anyone but him and the Democrat majority who passed Zero-Care, right?"
And this story could be told by hundreds in our region alone.
Until "Zero-Care" is defunded, rescinded, and relegated to being merely a bad memory, we will continue to see families suffer. Whether Obama will suffer the consequence still remains to be realized, but the rest of our communities will.
And states legislators which capitulate in its application in any way shape or form are as guilty as the traitors who passed this economy destroying bomb.
(3 comments) Comments >>
By Corinthian Scales, Section News
Posted on Sat May 04, 2013 at 09:32:46 AM EST
Tags: Leadership, Kudos to SC House Republicans, A Republic if you can keep it, Obamacare, John RobertsCare, Slimy Lawyers, Navigators, Single Payer, Lansing Majority?, MIaGoPC'd, NOT Praiseworthy, Lisa Lyons, Bobby ShowStak, Dwindling returns, Republican kakistocracy, memory holes, Michigan, GOPe, Natural Law, God, endowed by their Creator, Grassroots, TEA movement, Principles, #BraveWithDave, Conservative, Values, Oaths, Purge Violators, Democrat-lite, Centrists lost 2012, Republicans, 2014, Primary, Rick Snyder, Progressives, Big government, Big Budget, STEM Amnesty, Medicaid Expansion, Expansion Of Welfare, The Flim-Flam Man, One Term Nerd (all tags)
Spineless squish republiCant's in Lansing, take note of what testosterone looks like.
The South Carolina House approved a bill Wednesday criminalizing the implementation of President Obama's health care law in the state.

The Republican-controlled House voted 65-39 on the Freedom of Health Care Protection Act.

The act renders "null and void certain unconstitutional laws enacted by the Congress of the United States taking control over the health insurance industry and mandating that individuals purchase health insurance under threat of penalty."

"This kind of victory occurs when the grassroots across the State come together and coalesce," Chris Lawton, spokesman for the Greenville Tea Party, told The Greenville Post. "I could not be prouder."

The bill declares "Obamacare" unconstitutional - despite the Supreme Court ruling last year that the Affordable Health Care Act was constitutional - and that there will be criminal penalties for enforcing the law.

Gov. Nikki Haley earlier this year said that the state will not implement the nation's health care law.
About damn time a BOLD message is sent. Of course, the above is example why "Team R" in Michigan, continues its path of dwindling election results with following the stealth Democrat Nerd agenda. Merely being a Corporatists "it's about jobs" fed, and state, debt slave is setting the Pale Pastel bar too low for this once Great State, and Nation. BUT, y'all got your second dose of Bobby ShowStak leadership rewards, didn'tchya?
H/t Bad Bad Juju
(1 comment) Comments >>
By JGillman, Section News
Posted on Fri Apr 26, 2013 at 10:19:57 PM EST
Tags: Michigan, US Senate, Gary Peters, Legislators, Cap and Trade, ACA, Obamacare, Single Payer, Job Killing, Democrats, Higher Taxes, EPA, Dirty Drawers, Socks (all tags)
Have you ever taken your socks off after three days use, and put them back in the drawer unwashed to be used again at a later date?
NO? Me either.
It just happens to be the analogy (well ONE of them) that comes to mind with what appears to be Michigan Democrat's pick for the US senate seat that is being vacated by Carl Levin in 2014. Gary Peters is one of those cats that have been around for too long, with policy desires that stink to high heaven, and will be hauled out for even higher levels of destructive office occupation when they have nothing better to offer.
And they really don't. Have. Any. Better. Oh..Whats that smell?
MEET MICHIGAN DEM'S #1 RECRUIT For US SENATE
- He supports Cap & Trade.
There is nothing like a made up global crisis to provide for a cronyism scheme that is enforced by government to instill confidence in a free people, hmm? His vote for the The job killing Waxman-Markey Bill; The "American Clean Energy And Security Act Of 2009" cleared the house 219-212. Had it passed the senate, it would have mandated changes in the way we live our lives, eventually putting controls on when and HOW we could use energy without paying severe penalties. In fact, if taken to the extremes, the air you breathe could have actually been taxed under that bill.
Take a deep breath. There is more.
The effect on industry would have been even more draconian, effectively putting the EPA in charge of operational elements of all industry, adding regulatory expense and killing jobs. A 20% mandate on renewable energy built in to the bill would have made it nearly impossible for energy producers to keep costs at a level that promotes local (U.S.A.) manufacturing and jobs. More jobs would flee to other nations that have yet to strangle their industrial base with such unrealistic legislation.
More smelly socks below.
(1 comment, 1194 words in story) Full Story
By JGillman, Section News
Posted on Wed Apr 24, 2013 at 09:24:16 AM EST
Tags: Michigan, State Senate, SB0324, Health Care, Navigators, Obamacare (all tags)
Understandably, Michigan citizens have had
concerns about the Obamacare overreach
, and what seems to be the willing capitulation by our governor to cede to its expansions of 'social justice.'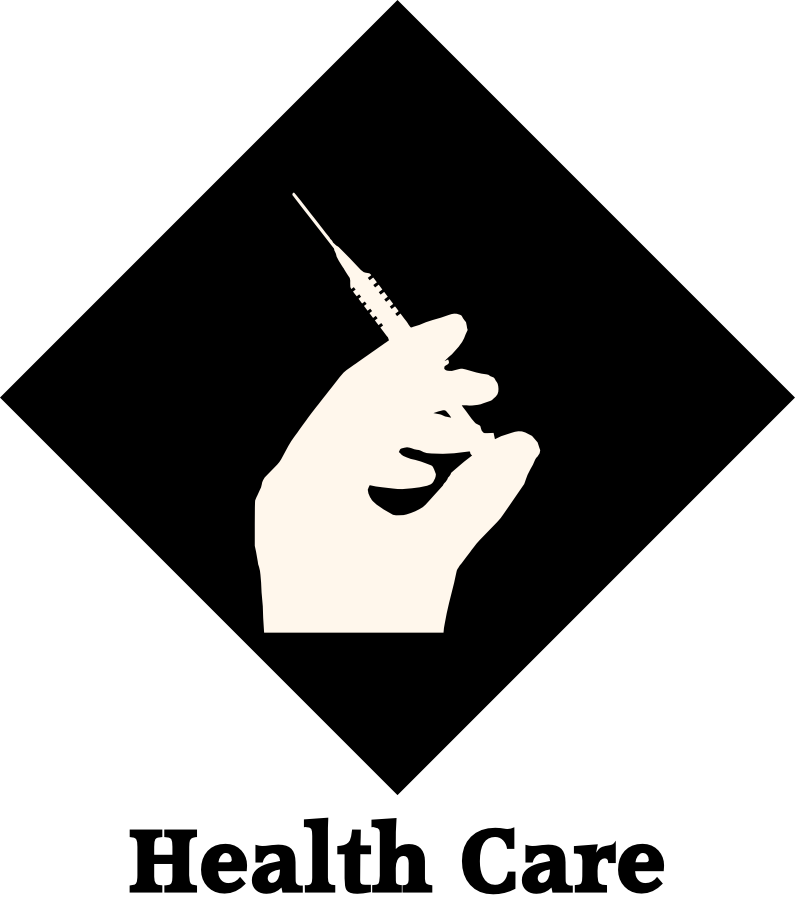 Concerns that make for hyper-sensitive drawing of conclusions, and perhaps seeing boogeymen behind every curtain and legislative effort with language that sounds the same. Alas, my own post several days ago attacking SB0324 might have been premature in its assumption that creating a licensure provision for health care navigators also created a default Michigan inclusion in the exchange. Writing
"By establishing the 'Director's' responsibilities and creating framework of a 'navigator' your bill is creating Michigan's participation in the exchange. It pretends protections, yet does NOTHING to protect Michigan citizens from the evil that is Obamacare and this catastrophic blow to our individual rights. Why are we providing ANY assistance to the federal government which is asserting authority is does not have into our health care choices?"
I was expressing the concern that working within THEIR rules, the legislature was giving in to the feds.
"Not true" according to legislative staffers, who explained the effort as more of a check and LIMIT on what could become a wholesale political get-out-the-vote effort for the progressives in power, versus a limited and licensed number of 'navigators' who might lose their status and outreach ability if stepping outside of their authority as specified.
Can you say epiphany?
As an aside, I am told that SB0324 will likely be amended to include language that asserts Michigan's acceptance or recognition of the Affordable Care Act will not be implied by this regulatory effort.
Leaving me cautiously optimistic.
(3 comments) Comments >>
Advertise on RightMichigan.com
Tweet along with RightMichigan by
following us on Twitter HERE!
Front Page