Michigan has a future.
A future that relies on real individual choice, and freedom of association, as well as protection to make that choice in the workplace.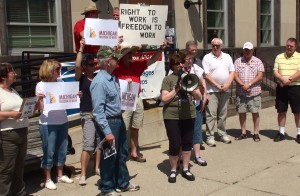 As this posting is made, several news conferences will be made throughout Michigan simultaneously, with a couple more following up at 3PM. The Freedom to work coalition, a grass roots effort to bring liberty back to the workplace is announcing its intent to see Michigan as the first Right-To-Work state in the great lakes basin. This means JOBS.


NEWS CONFERENCES ARE BEING HELD TODAY
Thursday, June 30, 2011
Announcing the formation of Michigan Freedom to Work, a statewide coalition to promote passage of a state civil rights law guaranteeing that all employees are free to choose whether to join or financially support a labor union, without facing the threat of being discriminated against or fired based on that choice.

LANSING / 12:00 NOON
Room H-65, Ground Floor
The State Capitol Building
111 South Capitol Avenue

GRAND RAPIDS / 12:00 NOON
Grand Rapids Unemployment Office
3391A Plainfield Avenue NE
(north of Lamberton Lake Drive)

TRAVERSE CITY / 12:00 NOON
U.S. Post Office
202 South Union Street

ESCANABA / 12:00 NOON
U.S. Post Office
2525 1st Avenue North

DETROIT / 3:00 P.M.
Detroit Unemployment Office
3024 West Grand Boulevard
(corner of Grand Boulevard and Woodward Avenue)

FLINT / 3:00 P.M.
Flint Unemployment Agency
711 North Saginaw Street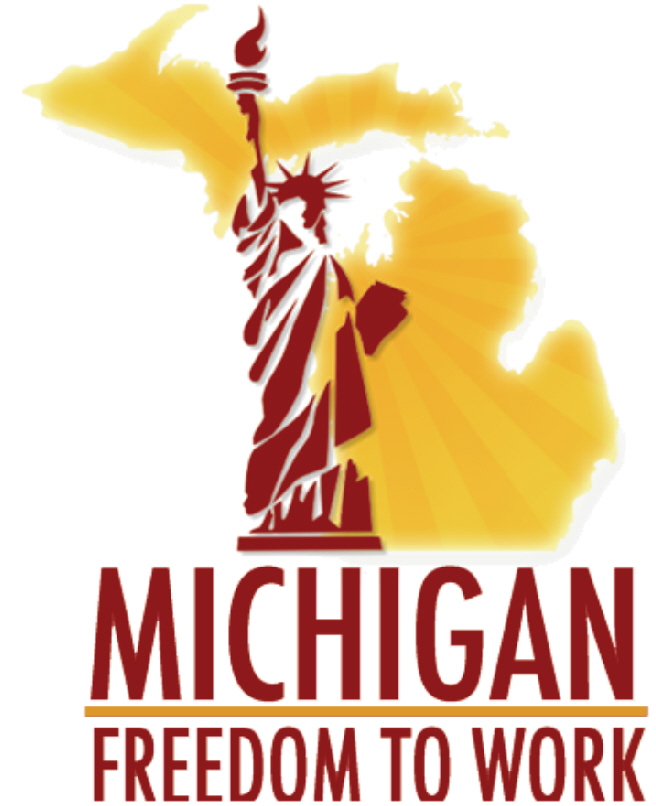 Update [2011-6-30 15:33:40 by JGillman]:
Pictures added. Also,there were several more news conferences happening that listed here. As I can get the information I will have a more complete list. Its on.