Your New Scoop Site
Welcome to Scoop!
To help you figure things out, there is a Scoop Admin Guide which can hopefully answer most of your questions.
Some tips:
Most of the layout is changed in "Blocks", found in the admin tools menu
Features can be turned on and off, and configured, in "Site Controls" in the admin tools menu
Stories have an "edit" link right beside the "Full Story" link on an index page, and right beside the "Post a Comment" link on the full story page. They can also be edited by clicking the story title in the "Story List" admin tool
Boxes are what allow you to write new features for Scoop; they require a knowledge of the perl programming language to work with effectively, although you can often make small changes without knowing much perl. If you would like a feature added but cannot program it yourself, ScoopHost does custom Scoop programming as one of its services.
If you aren't sure where to look for a particular feature or piece of display, try the "Search Admin Tools" link in the admin tools menu.
For support, questions, and general help with Scoop, email support@scoophost.com
ScoopHost.com is currently running Scoop version Undeterminable from .
Tag: Republicans (page 2)
By JGillman, Section News
Posted on Fri Apr 12, 2013 at 05:10:31 PM EST
Tags: Michigan, Republicans, RNC Platform, Proud To Be Republican, Dave Agema, Real Conservatives, Marriage, Standing For Something, Principles, Health, General Welfare (all tags)
OK, that settles that.
Today in California, the Republican National Committee passed the resolution proposed to the Resolutions Committee by Republican National Committeeman Dave Agema that re-supported the party platform and defined marriage as being between a man and a woman.
Republican National Committeeman Dave Agema issued the following statement in response:

"Social Conservatives in recent weeks were disheartened by the rhetoric coming out of the Growth and Opportunity Project with regard to moderating our position on gay marriage. Simply put, if the party moderated its stance then many of our voters and social conservative leaders would have left the party.

We responded by bringing significant attention to this important issue and ultimately passing a resolution at the RNC that re-confirmed our party platform in favor of marriage being defined as being between a man and a woman.

I am pleased with our success in the face of unrelenting criticism from the left and want to thank national social conservative leaders who made their voices heard loud and clear in this process.

I hope that we can all now move forward and talk about other issues now that we have reconfirmed that our party supports traditional marriage. We have won the battle, and I will have nothing more to say on this matter."
I will.
Thank you Mr Agema. Thank you for re-affirming the strength of character that the Republican party is supposed to represent. Thank you for the light you have shed on the dark forces within our own party. Thank you for the courage to take fire from those who stand in opposition to strong families, and healthy citizenry. Thank you for persisting, and prevailing in your well considered arguments.
You have done us proud.
And our nation is far better off for it.
(7 comments) Comments >>
By JGillman, Section News
Posted on Fri Apr 12, 2013 at 12:17:51 PM EST
Tags: Club For Growth, Primary, Republicans, RINOS, Progressives (all tags)
But have you seen the organized effort out by Club For Growth?
The question is asked, "Why Primary My Congressman?"

"Moderate" Republicans often join with liberal Democrats to grow government and increase taxes.

For years moderate Republicans have joined with Democrats to pass liberal policies that harm economic growth. They have passed spending bills that add trillions to our debt, without ever addressing the structural reforms that are needed to balance the budget and create an environment for economic growth and job creation.
OK. Good answer.
Take just ONE of the identified Congressional critters on their site; Rep Rene Ellmers, who holds a 66% conservative record, yet she represents a district which voted 57% for Romney in 2012. Pretty much 2 years wasted so far there, Hmm?
Where do our guys stand?
(1 comment) Comments >>
A Message To Our Legislators - Beware False Choices
By JGillman, Section News
Posted on Thu Apr 04, 2013 at 10:30:53 PM EST
Tags: Michigan, Republicans, Dave Agema, The Lost Boys, Peter Pan, Dennis Lennox, Backfired Petulance, Indestructible, Youth, Donkeys, Sorry But Growing Up Is Part Of the Plan (all tags)
When we are young we know we'll never die.
Maybe we never have to grow up?
All risks are worth it. We have nothing to lose, so risky behavior is more frequent than that of old people like most of the regulars here. Nothing puts a little perspective on the value of health, and a place on the right hand of God than the impending end of our physical presence on earth.
Typically, it starts when the grandparents are no longer there. Perch fishing with Grandpa no longer can drive home the fact that there is an end to the road in some way. After that, the passing of parents, siblings or close friends from school days long passed, and all the experiences and close calls in the meantime develop a healthy dose of respect for the place we will spend eternity. And how soon we get there will have a lot to do with the personal responsibility, acknowledged in, or outside of youthful discretion.
I jumped off rooftops to prove I was cool as a teen. My brothers (ahem) may have climbed to the top of a 50 thousand watt WKAR tower in Okemos in the 70s. And once by luck, my Mother [God bless her soul] found a young dumb 14 year old Jason choking to death in the manner of Led Zepplin Drummer John Bonham.
I have never drank a whole bottle of Bacardi with Coke in a single setting since.
There is no doubt that risky behavior is a bigger part of youth than those who have seen the results of such behavior first hand, or that have developed an appreciation by virtue of near misses on their own or by loved ones. Though I was lucky to have survived many stupid exploits, many pay dearly for such antics as trying to fly like a lost boy under tinkerbell's guidance.
And the liberal world view as equally immature, compels such activity as well.
More below the fold ~
(1 comment, 889 words in story) Full Story
By JGillman, Section News
Posted on Wed Apr 03, 2013 at 03:46:26 PM EST
Tags: Michigan, Republicans, Log Cabins, Change, Culture, Energy, Defense, Budget, Science, Education, Religion, MiGOP, Dumb Things Youngsters Do (all tags)
Expect that we will.
But in the meantime, note that those young conservative stalwarts fighting for "truth and the American way, civil discourse (especially from 'bigot haters'), and eventual control of the Michigan GOP, are perfectly willing to use the tools of the left to draw support from the left. Where else but the Obama 'petition' site is the calling out for Agema's Resignation. Using the site favored by low information voters for its pretense of reaching the president himself, One of the signers of the other petition, Timothy Maurer, "Greater Detroit Area Republican" has continued to advance such greatness as Homosexuality, destruction of family, spread of disease, and the neo-RINO mentality.
Bravo young Maurer! Obama will invite you for a beer summit soon to discuss your 'concern'.
What a champ! What a hero to young Pizza munchers who want to be Republicans, but can't because they don't like personal responsibility, family values, the first amendment, or anything else that Republicans stand for! What a supporter of strong families, and tradition, by holding Barack Obama's hand and opening up the internal debate of Michigan Republicans into a place where the left can emerge from the underbelly of our nation and weigh in with their agenda for advanced personal destruction. Support as expressed by a [non-Republican] Jennifer from Holland:
" I am not Republican, though I hold many of the values they proclaim to support: I believe in strong families, based in commitment to one another and their communities. I believe in helping those less fortunate than myself and allowing people to believe what they wish, as long as their beliefs do not cause harm or loss to others. I have been married for 13 years and we have a son we are raising to be a good human being. But you would deny me my family of 13 years simply because my spouse is another woman. ... "
Ooooh snap!
And that son will learn tolerance! And will learn how to be intolerant of intolerance to promote tolerance of the intolerable!
Yes MR. Maurer, you seek "a big tent" with no walls. Am I right? Is that what you desire?
Bravo then, as you have found a way to do it by reaching out to those who are destroying the rest of the culture, energy, defense, budget, science, education, and last but not least, freedom of religion.
(3 comments) Comments >>
By JGillman, Section News
Posted on Mon Apr 01, 2013 at 11:27:30 PM EST
Tags: A Nation Of Christians, MiGOP, Republicans, Michigan, Lennox, 200 Dumb Kids, They Know So Little, Disease, Aids, Homosexuality, Democracy of the Dead, GoProud, ITs Not Normal, Change Is Possible, Disgraces To The Republican Party, Fund raise From These Kids, WAR (all tags)
Is this something you agreed to?
Examine this list (being presented as a press release by Brad Fingeroot) closely. You know someone on here. Your kids, grand kids, The paperboy. Perhaps spanking had become passe too soon?
The young people on the list below do not support the platform of the Republican party, yet claim to be Republican. The young people on the list below have declared it more expedient in order to win elections to refute any policy based on principle. They apparently support homosexual relationships, more so than the family unit, which statistically makes society stronger, and individuals more resilient.
This is the future of the Michigan GOP, or so they claim; these young Republicans, encouraged into signing a petition because real conservatives won't acknowledge homosexual activity is OKEY DOKEY. Because traditions are what they call the "Democracy of the dead".
Google that.
These corrupted youngsters in their average 20 or so years age range know better than you old fuddy duddy racists and bigot conservatives in the old Republican party. They don't need you. BIGOTS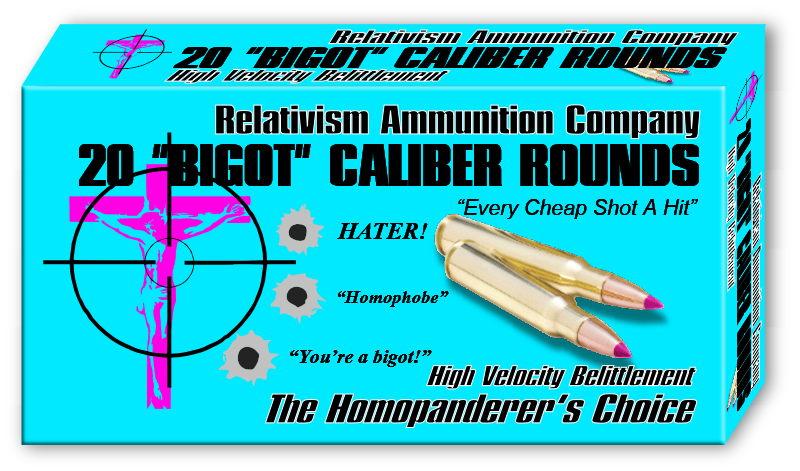 They are the new Republican. And their message is below the fold
(37 comments, 3380 words in story) Full Story
By JGillman, Section News
Posted on Mon Apr 01, 2013 at 09:59:46 AM EST
Tags: Michigan, Primaries, Republicans, CD1, Dan Benishek, Jason Gillman, Congress, Endorsement, Dennis Lennox, Democrat, Fool, Governor, Bart Stupak (all tags)
Reposted from MTTM - I am honored .. I guess? ~ jg
In an unexpected move, Former Congressman Bart Stupak has endorsed across the aisle, and named Jason Gillman the man to beat for the governorship of Michigan.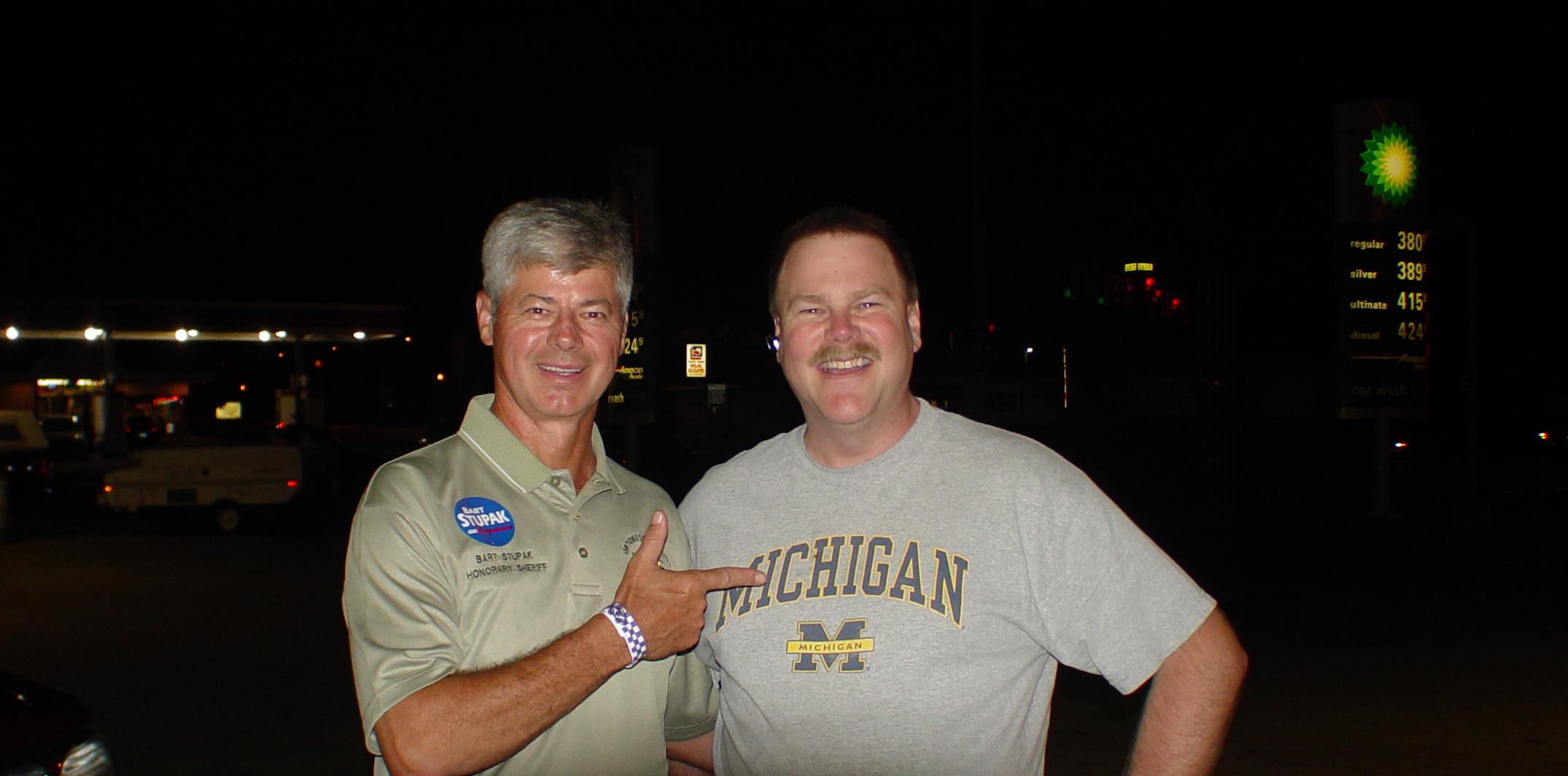 Speculation ended only yesterday, when the 1st district Democrat declared that he would rather run against fellow first district citizen, businessman, and author Jason Gillman, for Governor of Michigan, than he would against the current incumbent Rick Snyder. "My goal is to win back the state for Democrats, and I think I could actually beat Gillman," Stupak said. "And anyhow who is that guy?"
Stupak's campaign manager Dennis Lennox was hired by the former trooper and legislator after it was determined that he was personally responsible for a long string of Republican losses. Lennox reportedly said "What can I say? Its not everyone who has such consistent results," and when questioned about his last paying job, he simply replied "please talk to my attorney."
Stupak was recently recruited by Michigan Democrats by newly installed Dem Chair Lon Johnson. Johnson who lives in the 1st district apparently still 'owed one' to the former congressman not for political favors, but from "that time when he was a trooper and was really cool and let me off with a warning." according to Johnson.
The endorsement of Gillman is seen as a wise strategic move by Team Stupak, and is expected to move all the big [liberal] money in the Republican primary to a non incumbent.
(5 comments) Comments >>
By JGillman, Section News
Posted on Sat Mar 30, 2013 at 01:45:55 AM EST
Tags: Michigan, Biography, Dennis Lennox, Republicans, Dele-Gate, Romney, Signs, CMU, Attention, Politics, I Reserve The Right To Correct Factual Errors, There Aren't Any, Homosexuals, Saul Anuzis, News, GOP, Conventions, Drains (all tags)
For Dennis Lennox. And maybe some things you could really care less about.
As Lennox goes on a personal campaign to destroy Decorated Veteran Dave Agema, the credibility he carries with some folks needs to be put back in check. A little background on this guy is in order.
First off, Lennox is no dummy. He is a little queer, (Odd, but I reserve that the matching definition could be that of the reader's own thoughts) but he knows the political game better than most children his age. In fact, a little better than many who have been in the Republican party for some time, as he plays THEM so well. He is a CMU grad or some such thing, and was vice president at one time of the Young Americans for freedom, a group that was once sanctioned (and relieved by the administration)for anti-homosexual chalkings prior to a veterans support event. It was rumored the chalkings were an attempt to drum up 'news' by SOMEONE in that YAF chapter. It made national news, and attention was given. A lot of attention.
Almost as much as the fabled attacks by university officials while doing the Gary Peters video taping thing, at one point earning him a label of "mentally unstable and a potential "campus shooter" because of his aggressive, in your face tactics". Which was false, and drew the ACLU to his side, yet was likely a label he sought. It also made national media.
Lennox went to the 2008 RNC event in MN as an alternate delegate. I was there as well. On the way in during one session he happened to be walking up the same route on the outside of the security fences. Along that route, was every national leftist blogger in the US. He made it a point to stop and announce himself to quite a few of of them. to make sure THEY know who he was and gave them 'official' interviews as a Republican going in.
At that time of course, he had other things going on as well that would add to his 'national persona'.
Continued below the fold
(24 comments, 2094 words in story) Full Story
By JGillman, Section News
Posted on Fri Mar 29, 2013 at 09:55:36 AM EST
Tags: Michigan, Debate, Dave Agema, Republicans, Stacy Swimp, Untouchables, Statistics, Intolerance, Protected Classes, Progressive Disease (all tags)
By Stacy Swimp
- (Originally posted on his blog here)
Michigan Republican National Committeeman, Dave Agema, has been under relentless and vicious attack from advocates of same sex marriage, solely on the basis of having reposted an article which proposes a number of health risks and social consequences the writer claims are associated with same sex relationships.
The article: "Everyone Should Know These Statistics on Homosexuals`, by Frank Joseph, M.D, suggests that their are a number of negative consequences to the lifestyle of homosexuality.
The author of the article also addresses what he calls "The Homosexual Agenda", among other things.
Whether one agrees or disagrees with the opinions of the article, it is clear that the author poses some compelling points that are worthy of civil debates.
Dave Agema simply offered the article for such as debate to occur.
Nevertheless, in an attempt to suppress Agema's constitutionally protected right to freedom of speech, even some so called Republicans have publicly come out against him, calling for his resignation, accusing him of being a "bigot", `hateful', etc.
Allegedly. the Libertarian Party of Michigan has also called for Agema's resignation, accusing him of actions that are "unacceptable, sickening and reprehensible."
All this, simply for posting a study on a facebook page? ~ Continued below the fold

(8 comments, 625 words in story) Full Story
Advertise on RightMichigan.com
Tweet along with RightMichigan by
following us on Twitter HERE!
Front Page