Your New Scoop Site
Welcome to Scoop!
To help you figure things out, there is a Scoop Admin Guide which can hopefully answer most of your questions.
Some tips:
Most of the layout is changed in "Blocks", found in the admin tools menu
Features can be turned on and off, and configured, in "Site Controls" in the admin tools menu
Stories have an "edit" link right beside the "Full Story" link on an index page, and right beside the "Post a Comment" link on the full story page. They can also be edited by clicking the story title in the "Story List" admin tool
Boxes are what allow you to write new features for Scoop; they require a knowledge of the perl programming language to work with effectively, although you can often make small changes without knowing much perl. If you would like a feature added but cannot program it yourself, ScoopHost does custom Scoop programming as one of its services.
If you aren't sure where to look for a particular feature or piece of display, try the "Search Admin Tools" link in the admin tools menu.
For support, questions, and general help with Scoop, email support@scoophost.com
ScoopHost.com is currently running Scoop version Undeterminable from .
Tag: Ron Weiser
By JGillman, Section News
Posted on Fri Nov 30, 2012 at 10:22:49 AM EST
Tags: Michigan, Right-To-Work, Freedom To Work, Labor, Unions, Civil Rights, Indiana, Yoder, RTW, Dick Devos, Ron Weiser (all tags)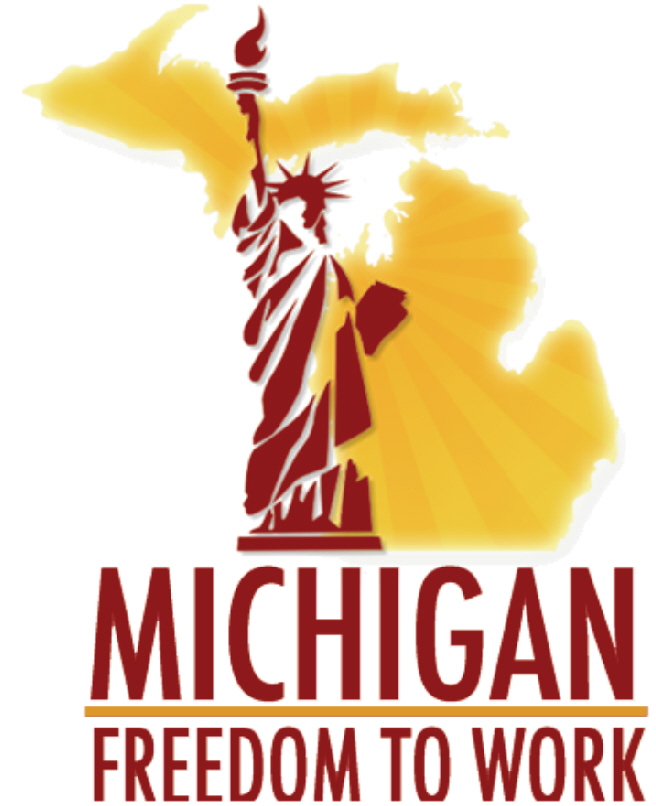 If you have ever wanted to be involved, or thought a legislator needed a little nudge, there is no better time than NOW to act.
The failure of proposal 2 in November's election drove home the fact that Michigan is ready to become the 24th Right To work state. The millions in big labor money spent to even further violate the civil rights of Michigan workers was not successful, and brought the issue out into a broader theater of debate. The Freedom to Work organization (disclosure: I am a member) was joined by political heavyweights Dick Devos and Ron Weiser who are now calling for action on this important piece of Michigan's future.

"MIRS News reports former Michigan Republican Party chairman Ron Weiser and 2006 GOP gubernatorial nominee Dick DeVos are putting the pressure on in the Senate, where Majority Leader Randy Richardville doesn't want to take it up."
Though Richardville does not want it, he is apparently willing to watch it pass through that legislative body, now showing perhaps a couple votes to spare.
And labor leadership is freaking out. Kyle Olson, writes:

"Now the union is wringing its hands over a rumored Right to Work proposal that may be introduced and debated in the state legislature during the lame duck session.

On Tuesday, the union pressed the panic button and issued a screed to its members via email:

"With just a few weeks left in the Legislative session, right-wing politicians in Lansing are looking to exact political revenge against union members by ramming through dangerous bills that will harm school employees, middle-class families and children throughout Michigan.

"Their reckless agenda includes: ...

... "These extremist legislators must be stopped immediately. The Working Michigan coalition is holding events across our state tonight and tomorrow night to help mobilize union members and supporters in the effort to fight back."

It's hard to feel sorry for this group of tin-horned gangsters. They were in a good position and they got too greedy.
Indeed.
But we best not consider this a done deal until the guv's pen is to paper.

Your legislator needs your strength. Call them. praise them for their support of this basic civil right. Write them. Encourage them to act quickly and decisively. Call your friends and encourage them to do the same. Watch the video below the fold to get a better understanding of why.
Update [2012-11-30 10:51:19 by JGillman]: As a bonus, here are a couple who REALLY want you to call them and offer support of Freedom to work. (H/T Jack Hoogendyk)
Contact:
Rep. Peter Pettalia
Rep. Dale Zorn
Rep. Ken Goike
OR find your rep here.
(4 comments, 483 words in story) Full Story
By JGillman, Section News
Posted on Thu Aug 23, 2012 at 10:32:32 AM EST
Tags: U of M, MSU, Regents, Trustees, Ron Weiser, Dan Horning, DR. Rob Steele, Jeff Sakwa, Melanie Foster, Ann Norlander, Michigan (all tags)
The MiGOP convention is coming soon.
Among the choices delegates will be making are for the Republican noninations for trustee positions sought at MSU, and Regent at U of M. In these two races, I have decided to support solid constitutionalists, and fighters for common sense. Getting the respective fiscal houses in order, concern over the cost of tuition increases caused by social engineering and subsidizing out of country students (for diversity) will be addressed by these folks. The constitution as a part of the curriculum also taken a little more seriously than it has been for too many years.
More Details below the fold
(10 comments, 737 words in story) Full Story
A Message To Our Legislators - Beware False Choices
By Kevin Rex Heine, Section News
Posted on Fri Mar 30, 2012 at 06:15:46 PM EST
Tags: "DELE-GATE", MIGOP Credentials Committee, Bobby Schostak, Sharon Wise, Saul Anuzis, Holly Hughes, Eric Doster, Mike Cox, Bill Runco, MIGOP May 2012 State Convention, Keith Butler, Scott Greenlee, Betsy DeVos, Ron Weiser, backroom shenanigans, Michigan Leaders Lining Up For Romney, integrity argument, disingenuous hypocrisy, memory holes, Dave Agema, Mike Bishop, Bill Cooper, Victor Diaz, Jason Gillman, Andrew "Rocky" Raczkowski, Tom Stillings, Stacy Swimp, Harold Voorhees, Jerry Zandstra (all tags)
And no, I'm not talking about Randy Richardville,
though I agree that he needs to go, too
. Nope, I'm referring to a different scoundrel here.
Last Sunday, on the Dump Saul Anuzis facebook page, I wrote:
"While all of this various and sundry political talk is very fascinating, let's please keep our primary objective in mind . . . that of dumping Saul Anuzis as Michigan's RNC National Committeeman. We do need to start recruiting a potential challenger, and develop a delegate strategy (using the 2010 pool) to accumulate the votes necessary to dump him."
The conversation threads, both on the page and in the group, were starting to get a tad afield of the original purpose, which is to focus the efforts to replace Saulius Anuzis as Michigan's Republican National Committeeman. Best to stay focused here, as we only have about seven weeks left to work with. Grab a pot of coffee, and let's go below the fold.
(6 comments, 2646 words in story) Full Story
By jenkuz, Section News
Posted on Thu Nov 25, 2010 at 11:30:00 AM EST
Tags: Al Gore, Bobby Schostak, Jennifer Granholm, MIGOP, Nancy Pelosi, Rick Snyder, Ron Weiser (all tags)
~ Promoted for discussion ~
With the blessing of the current MIGOP chair, Ron Weiser, and the new Governor-elect, Rick Snyder, Bobby Schostak is poised to become our next GOP chair.
All across the state, new members have been elected to positions within the Republican Party, who came to the party through frustration with the system and the tea party movement. They are all being massaged to support Schostak because, he, after all, raised so much money for the GOP in the last election cycle, and it is believed that is what helped put the GOP over the top.
This attitude rankles tea partiers and campaigners for conservatism, especially since, according to the Detroit News, Schostak has given personal contributions "to Democrats, including House Speaker Nancy Pelosi, former Vice President Al Gore and Gov. Jennifer Granholm."
The MIGOP has some work to do. The convention in late January will most likely be as cantankerous as the last one, with the tea party factions all looking for a conservative to lead the party forward, and they will not go quietly into the night.
What I see happening is that the moderates in the party, willing to accept anything to continue what they perceive as what they did right, pushing for one of their own.
So, the GOP in Michigan has a fight on their hands, will we sit by and believe that money is the reason the GOP won? Or is it because of the tea party that came in full force to elect conservatives, and where they failed, they will hold those that won accountable? "Principle Over Party," was the mantra, perhaps that will be changed to "Money or Soul?"
Cross-posted at jenkuznicki.com
(12 comments) Comments >>
By Nick, Section News
Posted on Tue Mar 03, 2009 at 11:30:39 AM EST
Tags: Exclusive, interview, Ron Weiser, 19th, special election, Cherry (all tags)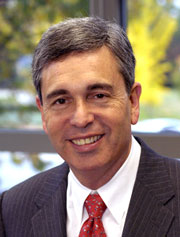 Late last month at the Michigan Republican Convention in Lansing, delegates from across the state elected a new MRP leadership team including a new Chairman, former Ambassador and longtime GOP activist Ron Weiser.
Chairman Weiser was kind enough to speak exclusively with RightMichigan.com to answer a few questions about his approach to the coming cycle and where the Party's focus will be in the coming year. (I'll give you a hint... it starts with the number "19" and ends with "th state Senate District.")
-Aside-
Should note, too, that this is the Chairman's FIRST official statewide interview... and he granted it to the Right Roots, not the same old traditional gate-keepers. That's a reflection of the weight each and every one of you carry right now... the strength of Michigan's conservative blogging community! So kudos to the whole Right Roots team.
Interview after the break...
(1 comment, 1060 words in story) Full Story
By Nick, Section News
Posted on Sat Feb 21, 2009 at 11:43:28 AM EST
Tags: MRP, State Convention, Mike Cox, Anne Norlander, Mark Ouimet, Mike Bouchard, Ron Weiser (all tags)
Before I say anything else I want to give big ups to the staff at the Michigan Republican Party. Preparation for a convention like this takes, literally, thousands of total man hours and when the event actually starts many of them will work 48 hours straight. No breaks. No sleep.
These guys don't get enough credit, mostly because they make it look so easy. And while we're at it, a big thanks to Saul Anuzis who today wrapped up his tenure as Chairman of the Michigan Republican Party.
Today's activities started with a half dozen different breakfast events at the Radisson and the Lansing Center. SoS candidates Anne Norlander and Michelle McManus played the role of host while Gubernatorial candidate and current AG Mike Cox spent time hanging out with Oakland County Republicans at their own giant breakfast.
The biggest theme, though, at breakfasts and the general session... the special election in the 19th Senate District. Mark Schauer's record of voting for job-killing tax hikes and putting partisan, far-left political interests ahead of his constituents would have made him vulnerable if he HADN'T broken his promise and left the District for DC.
Unfortunately for both 19th District moms and dads and the Democratic candidates themselves, Mike Simpson and Marty Griffin have voting records exactly like Schauer's. This is a pick-up opportunity, folks. A GOP pick-up opportunity that is going to draw huge national attention. In Michigan.
Read on for additional coverage and a few hot new rumors...
(767 words in story) Full Story
Advertise on RightMichigan.com
Tweet along with RightMichigan by
following us on Twitter HERE!
Front Page